A special new road rally called 'Royal Rally – Mountain Run' just ended in Calgary, Canada, and we were there to experience it all. The single-day driving event attracted 40 cars from all over Alberta to this unique new driving event.
The 550 km single-day rally began at Cardel Homes in Calgary and made its way to Banff, Alberta via checkpoints along the way. After the participants enjoyed a deluxe brunch, they received a second route card sending them all over Southern Alberta, taking them to a classy restaraunt in South Calgary for the awards ceremony and reception.
Cars began showing up for rally registration at 7 am, with the drivers eager to experience their first taste of a road rally. With cars ranging from a purple Nissan S15 Silvia all the way to a BMW i8 and Lamborghini Murcielago, there was plenty of variety in the event.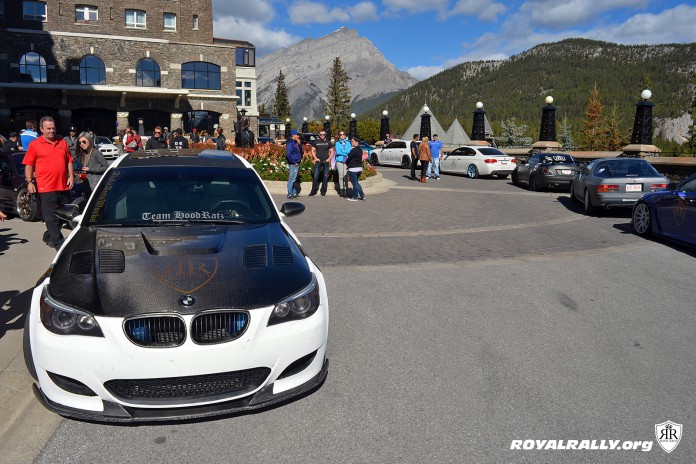 Notable cars on the Royal Rally event were a Veilside F430 (Team Bull Buster), 458 Italia (Team R2), three Audi R8s, numerous BMW M3s, a modded M5 (Team Hoodrats), Porsche GT3 (Team Jail or Bail), BMW i8 (Team Smart Energy), Fisker Karma (Team ???), Alfa Romeo 4C Launch Edition (Team Stradale), a pair of Mazda RX7s, a slammed Toyota Prius (Team Menace), Isuzu Vehicross (Team ZU) and plenty more unique rides.
At 9:30 am the organisers gave a safety speech before unleashing the cars onto Alberta's roads. The first route card took participants to three checkpoints where they had to solve questions to gain points. The first leg took teams to the scenic Elbow Falls, up to Ghost Lake and then the Canmore Nordic Centre before hitting the Banff Springs hotel for the mid-day checkpoint.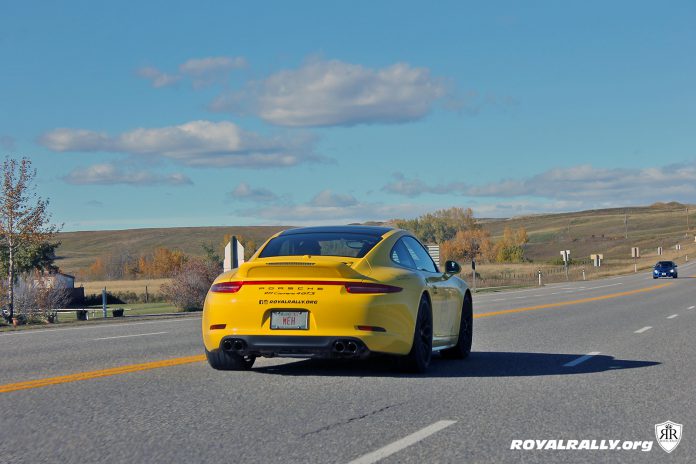 The purple S15 Silvia, Team Easily Distracted, was first to arrive by nearly 20 minutes before the second car, a red 240SX from Team Haute AG, arrived. Teams were required to check in at the Royal Rally table to clock their times and hand in their route cards for points.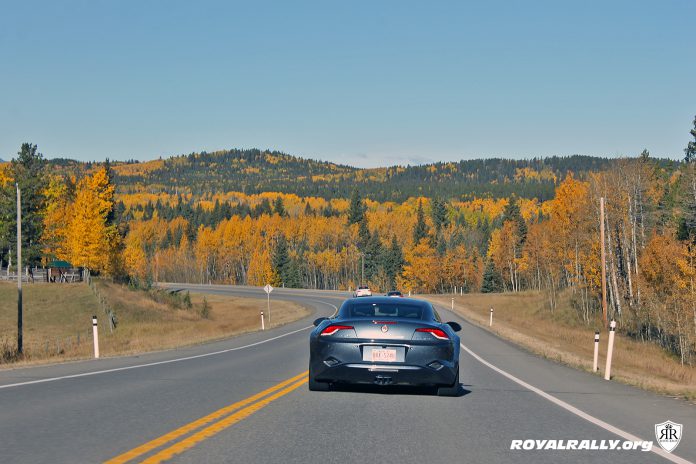 After brunch, the teams left the Banff Springs heading for the Nakiska Ski Resort, followed by the Mt. Kidd Campground and finally the Bar U Ranch, before heading to Starbelly for the awards ceremony.
The top three teams were given the Royal Rally Navigator Award trophies. In first place was Team Easily Distracted in the S15 Silvia, second place was Team Hoodrats in a BMW M5 from Alpha Auto Works and third place was Team Lugnuts in a Chrysler 300 SRT8, also from Alpha Auto Works. All three teams attended every checkpoint and got every answer correct.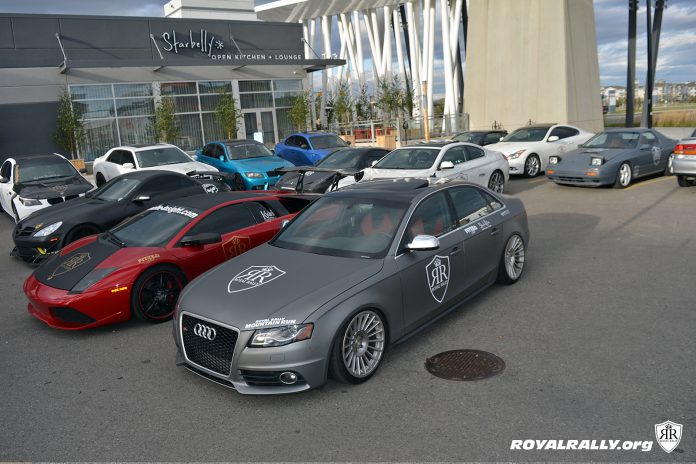 It's safe to say that more Royal Rally events are on the way. We can expect to see plenty more single-day and multi-day events in 2016.