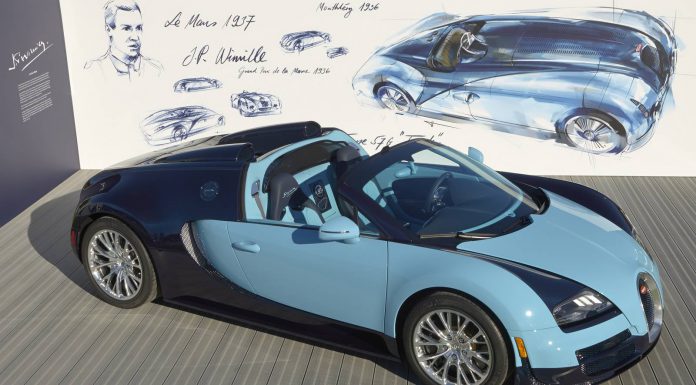 The Bugatti Veyron Grand Sport Vitesse Jean-Pierre Wimille Edition has been officially unveiled during Monterey Car Week 2013. Another special edition we hear you cry! This run of cars will be limited to 6 cars, each one honouring a different Bugatti legendary figure. Each car will have a different style derived from the specific Bugatti model that the legend drove!
The first Legend, is named after two-time LeMans racing driver Jean-Pierre Wimille. It breaks cover during the 90th anniversary year of the 24 Hours of Le Mans. The next five will be presented at various auto shows and events over the next 12 months.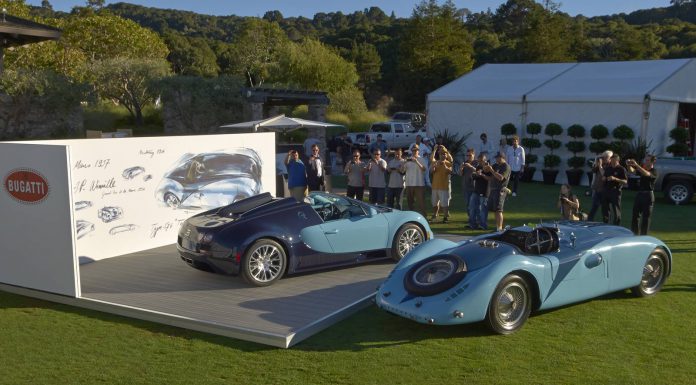 Jean-Pierre Wimille drove 24 Hours of Le Mans in 1937, driving a Bugatti 57G Tank co-piloted by Robert Benoist. He then managed to repeat the famous feat of endurance in 1939, this time supported by Pierre Veyron in a 57C Tank. The Veyron will sit alongside the winning race car, a 1937 blue 57G Tank, from which it takes inspiration.
All six Bugatti Legends will be based upon the Bugatti Veyron 16.4 Grand Sport Vitesse. It is officially the fastest series roadster in the world, achieving 408,84 km/h with the top down in April 2013. The acheivement is centred round an eight-litre W16 engine delivering 1,200 PS and maximum torque of 1,500 Nm. Acceleration from 0 to 100 km/h comes in just 2.6 seconds.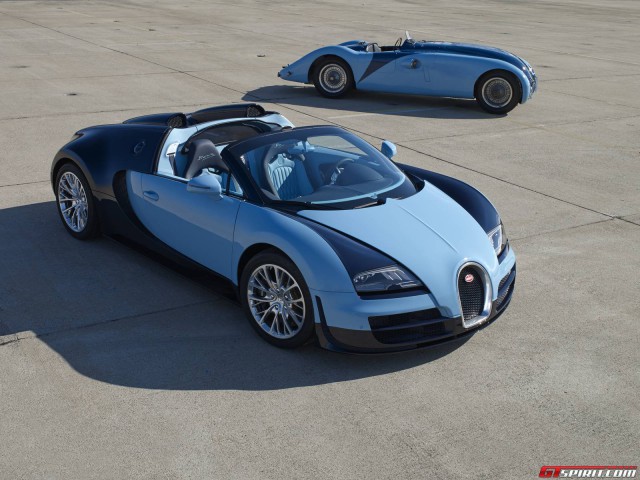 Those that wish to take a look at the Bugatti Veyron Grand Sport Vitesse Jean-Pierre Wimille Edition can do so at The Quail: A Motorsports Gathering (August 16) and The Pebble Beach Concours d'Elegance (August 18). We will have a gallery of live photos available as soon as both events start!