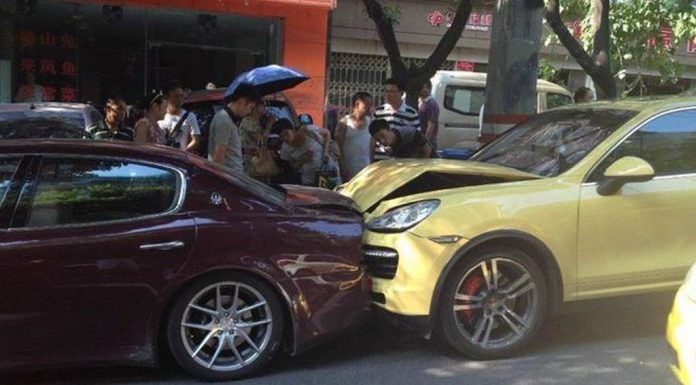 A rage-filled woman from China recently took out her unknown frustrations towards her partner by intentionally crashing her bright yellow Porsche Cayenne Turbo into his expensive Maserati Quattroporte sedan!
Details about the crash are limited, but it's believed that the woman was reacting to a fight she had with her partner. All said and done, the Maserati Quattroporte has received significant rear-end damage while the Porsche Cayenne Turbo received major front end damage. The repair bill is likely to top $50,000 and will probably not be covered by insurance.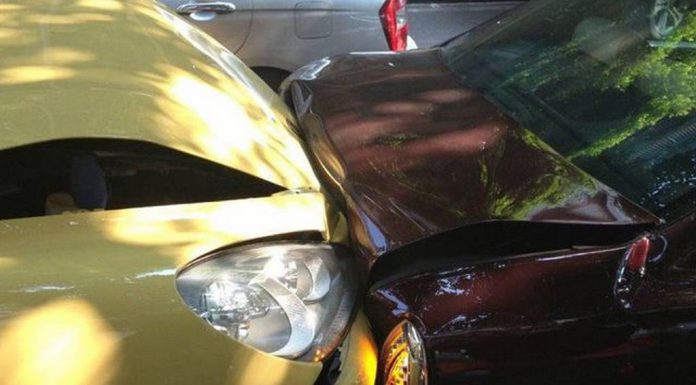 This just goes to show, that violence isn't necessarily the best form of revenge!
[Via CarBuzz]