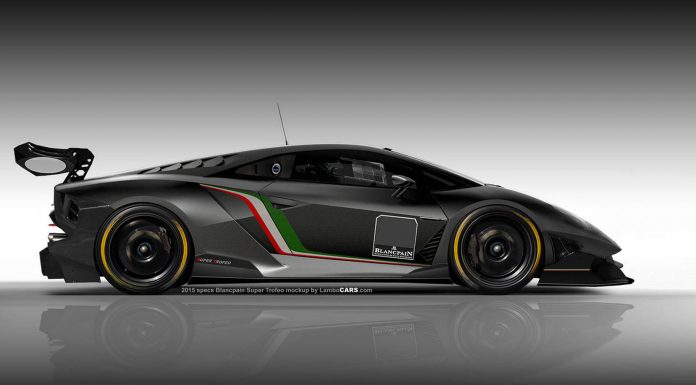 Lamborghini has confirmed that the Lamborghini Blancpain Super Trofeo series is set for a major shakeup in the 2015 season with all competitors set to be based on the next Lamborghini Gallardo, also known as the Lamborghini Cabrera.
It's currently believed that the Lamborghini Cabrera will debut in concept form at the Geneva Motor Show 2014 early next year meaning the 2014 Lamborghini Blancpain Super Trofeo race cars will be almost identical to the current ones. The 2013 Super Trofeo's currently in use are based off the facelifted 2013 Lamborghini Gallardo.
Coordinator of the Lamborghini Blancpain Super Trofeo Asia Series Cristiano Inverni recently confirmed this by stating that the 2015 entrants will be an entirely new car.
Because the Lamborghini Cabrera is still some way away from hitting the production line, no officials specs are currently known. However, it's expected to maintain the 5.2-liter V10 engine of the current model, tuned to deliver 600hp. When fitted to the 2015 Lamborghini Gallardo Blancpain Super Trofeo racers, that engine could deliver in excess of 650hp.
Whenever the road-going Lamborghini Cabrera does it the road, it'll have some stiff competition. If it debuts next year, it would be 5 years since the Ferrari 458 Italia first debuted meaning on paper, it should be 5 years ahead in technology. However, I somehow doubt that'll be the case.
[Via LamboCARS]