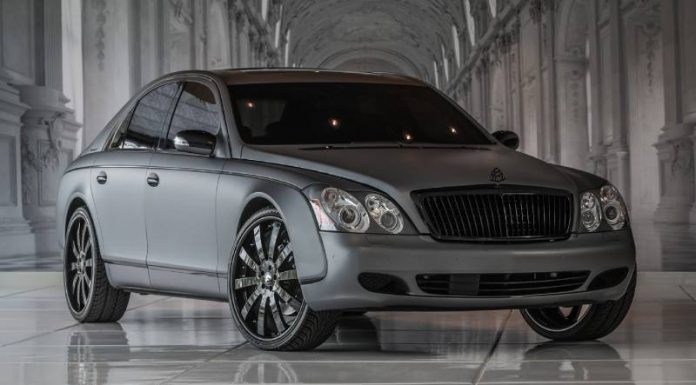 While Maybach was recently killed off by Mercedes-Benz due to a lack of sales, the massive Maybach 57 still remains one of the most luxurious cars ever developed and whether or not you like their styling, that fact can almost be universally agreed upon. Consequently, the Maybach 57 is quite a unique machine but the team at Couture Customs decided that it was lacking a bit in the styling realm.
As a result, Courture Customs outfitted this Maybach 57 with a bespoke Frozen Grey matte wrap and a set of Forgiato forged wheels. Additionally, this Maybach 57 by Couture Customs features matte black grilles, logos and taillights.
As many of you probably already know, Maybach was killed off in late 2011. Mercedes-Benz presented at the 1997 Tokyo Motor Show a luxury concept car based on the Mercedes S-class – the Mercedes-Benz Maybach concept car – which in name, style and luxury referred to the historical German manufacturer Maybach. This name was revived as a brand in the early 2000s by Mercedes-Benz when the company launched the Maybach 57 and 62, which were aimed as a challenger for Rolls-Royce Phantom and Bentley Arnage in the "super luxury" segment.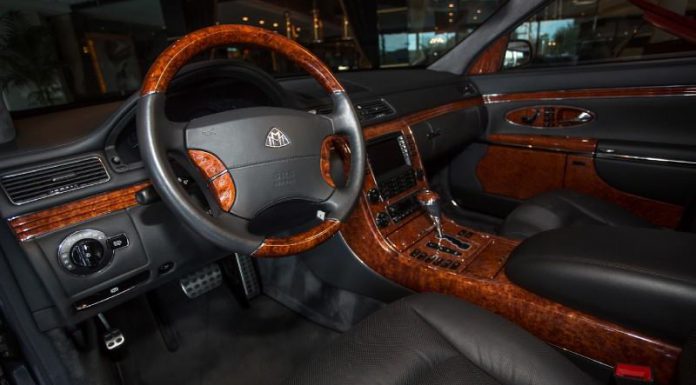 Despite the exclusivity and high quality, Maybach failed to impress the public. Whereas the British luxury manufacturers have seen sales grow to record levels in recent years, sales by Maybach were very low. In 2010 Maybach sold just 200 cars compared to Rolls Royce's 2,700 and Bentley's 5,100. Sales for Rolls-Royce soared 41 percent to 2,441 cars in the first nine months of this year, while Bentley managed to increase its sales by 31 percent to 4,763 cars.