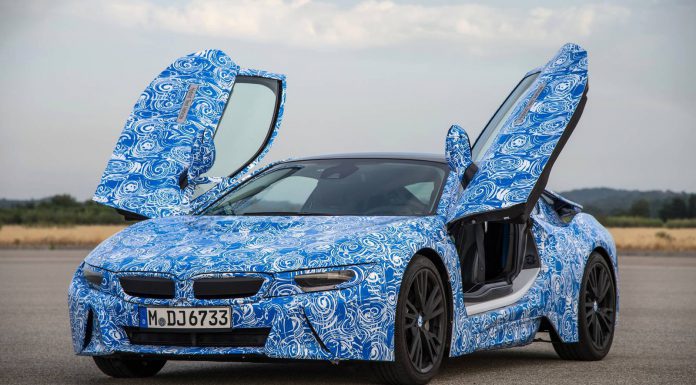 After being spied testing numerous times in the past year and appearing at multiple motor shows around the world in concept form over the past 4 years, BMW has finally revealed additional details about its revolutionary BMW i8 sports car.
First and foremost, the BMW i8 features an aluminium Drive module incorporating a traditional internal combustion engine, two electric motors, a battery as well as all the electronics. That traditional engine is a mid-mounted 1.5-liter turbocharged three-cylinder powertrain pumping out an impressive 231hp and 236lb-ft of torque at the rear wheels.
However, BMW wasn't entirely satisfied with those figures and also fitted an electric motor up front which on its own produces 131hp and 184lb-ft of instantly available torque. As a result, the BMW i8 produces a total of 362hp and 420lb-ft of torque and is good for a sprint from 0-100km/h in just 4.5 seconds and an electronically limited top speed of 155mph.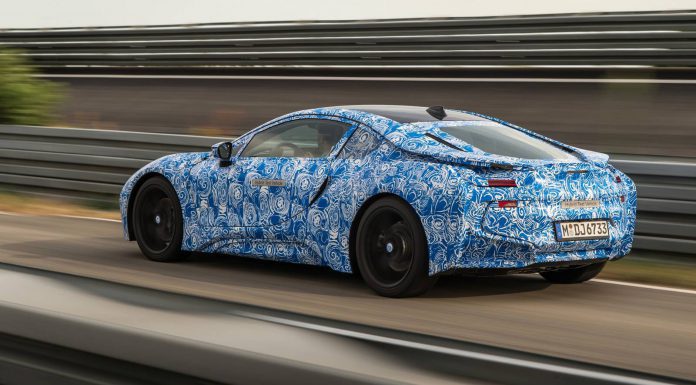 Fortunately, BMW didn't focus all their energy on the powertrain and spent a considerable amount of time ensuring the BMW i8 is lightweight. This aim has been achieved thanks to a carbon fiber module making up part of the chassis and weighing 50% less than steel. As a result of this and BMW's incredible engineers, the BMW i8 achieves a perfect 50:50 weight distribution.
Additional weight saving measures include carbon fiber reinforced plastic doors with an aluminium skin, select wiring made from aluminium, a magnesium constructed instrument panel as well as a rear window made of hardened Gorilla Glass just like your smartphone. That both reduces weight as well as increasing strength and reducing cabin noise. Unfortunately though, that means BMW does utilize it's artificial system of pumping engine noises through the stereo for the BMW i8.
The BMW i8 is pinned to travel to the IAA Frankfurt Motor Show 2013 in September covered in camouflage before an undisguised car appears early next year.