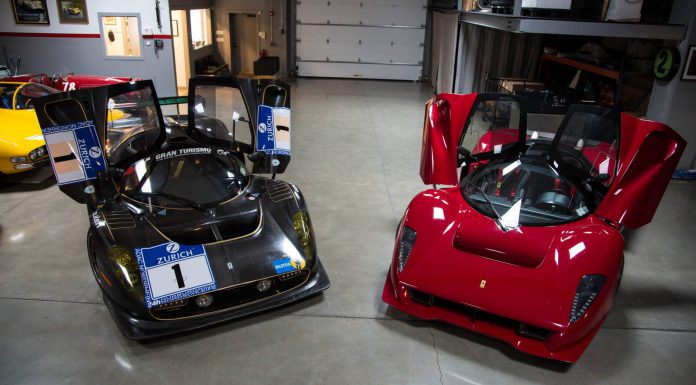 James Glickenhaus' insane Pininfarina P4/5 Competizione recently made its way back home and was photographed alongside the road-going Pininfarina P4/5 for the very first time in the following gallery.
Just as you'd expect from a top-quality diecast model supercar, the Pininfarina P4/5 Competizione arrived snuggly in a wooden crate and when uncovered, the bare carbon fiber body of the Competizione simply looks out of this world! It was then that the Pininfarina P4/5 Competizione joined its road-going sibling on the floor for the very first time and the results are simply amazing!
A couple years ago, the Pininfarina P4/5 Competizione actually became the fastest ever Ferrari to lap the Nurburgring. The new lap time of 6 minutes and 51 seconds beats the Ferrari-powered record originally set by the F599XX by seven seconds. Not bad considering the Pininfarina P4/5 Competizione was built by just a handful of engineers compared to the might of Ferrari itself. The powertrain of the Pininfarina P4/5 Competizione is a combination between a 4.0 liter V8 and a Formula 1-style KERS system producing a peak output of 563 horsepower.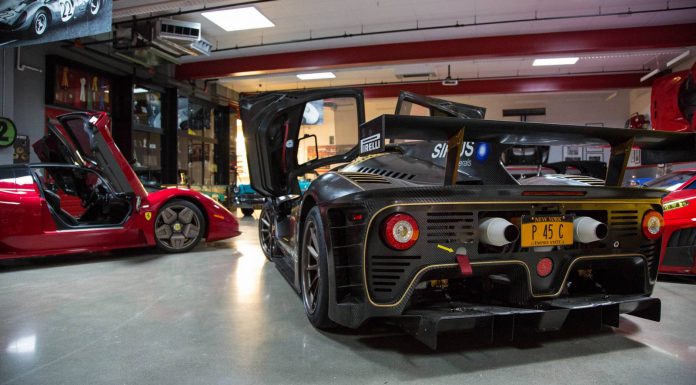 Moving away from the Competizione, recent reports have suggested that Scuderia Cameron Glickenhaus will continue its wave of one-off hypercars with the so-called P33 road car by 2015. It will only weigh 725 kilos or 1600lb and will be powered by a twin turbo V6 engine producing 500hp. Additionally, a "Three Wing" design where the three wings are integrated into the shape and the cockpit is also rumoured.