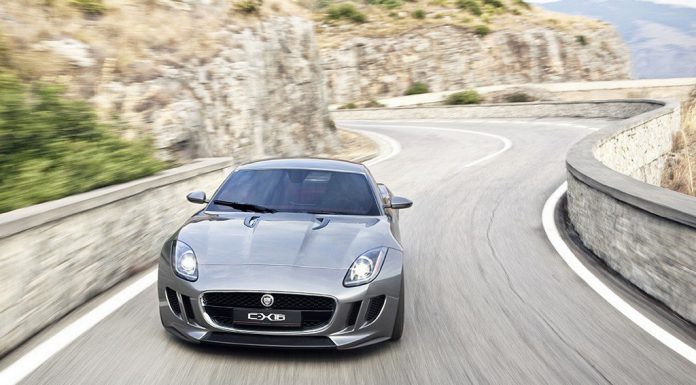 Despite months of shooting down rumours and speculation that a Jaguar F-Type Coupe was on the way, a company executive has reportedly confirmed that a hardtop variant of the already popular Jaguar F-Type is indeed in the works and pinned for a debut at the IAA Frankfurt Auto Show 2013 in September.
The Jaguar F-Type Coupe to debut at the IAA Frankfurt Auto Show 2013 however won't be the production ready car and will instead be a production concept variant just like the original Jaguar C-X16 coupe prototype. The production ready Jaguar F-Type Coupe is expected to follow soon after at the Tokyo Motor Show 2013 in November. Following on from those debuts, the Jaguar F-Type Coupe will hit showrooms late next year.
Unfortunately however, the Jaguar F-Type Coupe is expected to carry a premium over the convertible. This goes completely against the norm where droptop variants of sports cars and supercars are generally significantly more expensive than their coupe counterparts due to the extra development needed to produce them. However, as the Jaguar F-Type was produced as a convertible to begin with, it's somewhat understandable. This is similar to what Porsche has done with the Boxster and Cayman models with the convertible Boxster undercutting the Cayman in terms of price.
However, with the extra cost, will come a more driver focused British sports car with the Jaguar F-Type Coupe set to weigh less than the current convertible.
[Via Drive]