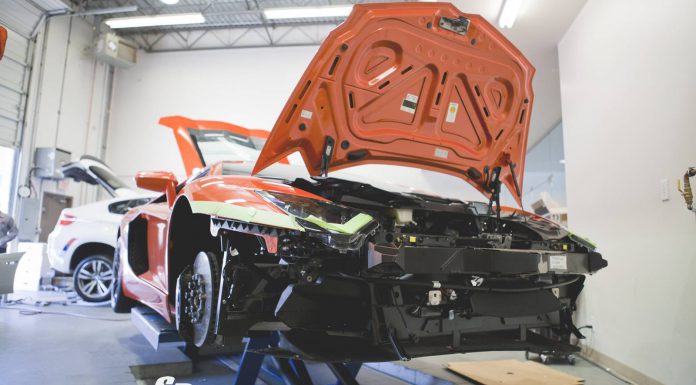 Canadian tuner SR Auto Group has been featured here on numerous occasions, and the firm has recently announced the start of arguably its most comprehensive transformation to date. As you may or may not know, SR Auto Group is the official Canadian dealer for Japanese firm Liberty Walk and has taken it upon itself to create Canada's very first LB Performance Lamborghini Aventador.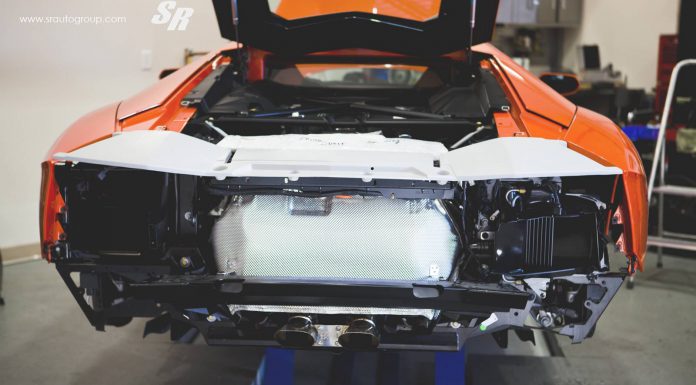 The most infamous Lamborghini produced by Liberty Walk is its insane widebody Lamborghini Murcielago, but this project won't be quite so 'out-there'. With that being said, the new LB Performance Lamborghini Aventador by Liberty Walk is set to be quite the showstopper based on the following images published by SR Auto Group.
Some of the most notable changes include a brand new front bumper consisting of larger air intakes as well as a prominent carbon fiber front splitter. The car has then had new carbon fiber side skirts fitted as well as a high-performance IPE Innotech Performance exhaust system, which has shown itself in the past to be extremely impressive.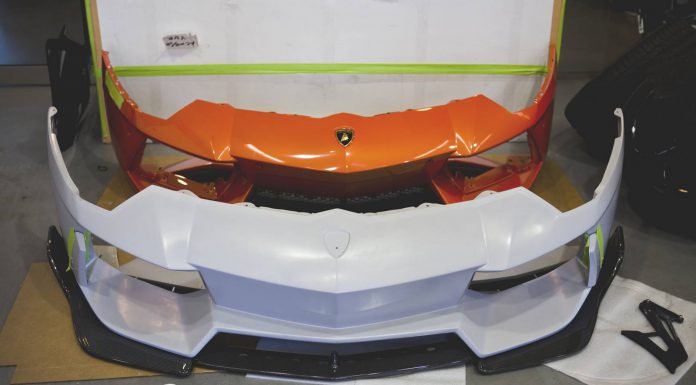 Additionally, the kit consists of a brand new, lightweight rear diffuser mated directly to the underside of the regular Lamborghini Aventador rear bumper.
Stay tuned to GTspirit to see the completed product very soon!