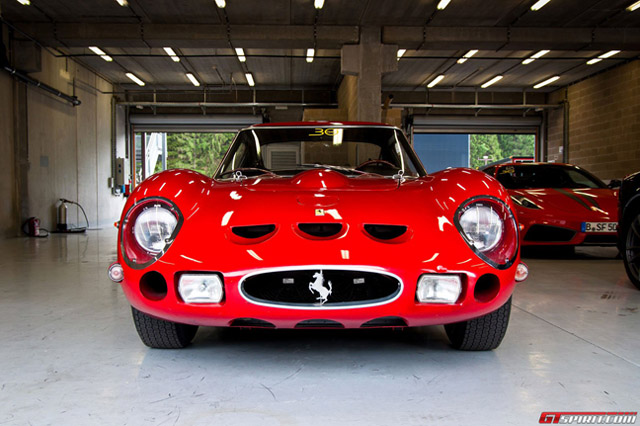 The circuit of Spa-Francorchamps, regarded by many the most beautiful in the world, provided a fitting stage for the Modena Trackdays. A wide variety of fast and exclusive cars entered this bi-annual event, arguably one of the top Ferrari gatherings in the world.
Many great Ferraris were present and hit the track, including classics like the 166 MM Touring Barchetta Speciale '48, 250 GT Lusso, 500 TR and one of the most expensive cars in the world ― the Ferrari 250 GTO. The Ferrari 312 PB and 512 M represented the endurance racers from the Seventies. Other Ferraris on track were the 365 GTB/4 Daytona, 512 BBi, 512 TR, while one the three ever built Ferrari 308 GT/Ms ― originally intended for rally racing ― was in the pits. Modern day Ferraris included the 458, F12 Berlinetta and the Enzo.
Although intended for all kind of Prancing Horses, other makes were welcome as well. Among the other cars were two Aston Martin V12 Zagatos, one of the six built multi-million Shelby Daytona Coupes, two Ford GT40s, a Maserati MC12 GT1, a few Porsches, and the remarkable Isdera Imperator 108i. The gallery below provides a small glimpse into a great event which every petrolhead should visit. For more pictures check out the other gallery.