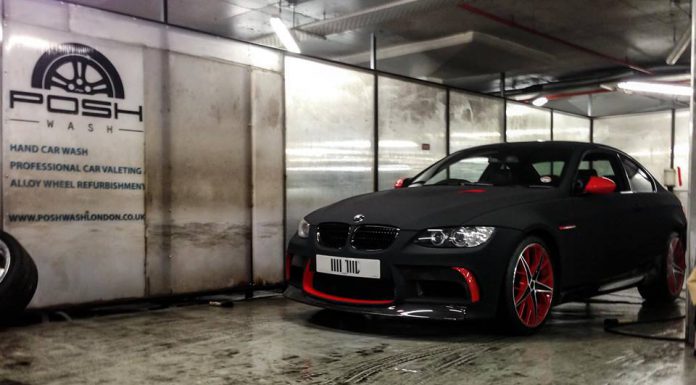 Yes, you read the title correctly. For whatever reason, wrapping your car in velvet seems be the latest craze to hit the automotive customizing community.
And while it may look good (from a distance) on a Ferrari 599 — like the one we reported on a few weeks ago in London — bringing your velvet wrapped car to a car wash isn't the smartest of ideas. From what we can tell, this is no more than a publicity photo for local detailer 'Posh Wash', who posted the photo on their Facebook much to the chagrin of BMW enthusiasts everywhere as the comments immediately erupted into a flame war.
This is certainly one of the more interesting 'Photo of the Day' pictures we've found in quite some time. I don't think anyone around here will be wrapping their car in velvet anytime soon (it's expensive!).
Nevertheless, check out the picture above and more over on the Posh Wash Facebook page for a larger image.