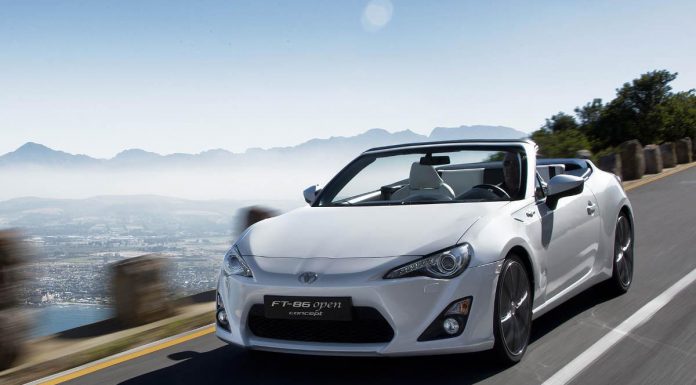 Despite Toyota recently releasing the Toyota FT-86 Open Concept to much excitement, the latest reports suggest that Toyota has come to the decision not to put the convertible Toyota GT86 into production. As well as that car being scrapped for production, it's also believed that any possible turbocharged variant of the Toyota GT86 won't see the production green light either.
It's believed that these two variants were seen as too expensive to make viable for production and instead, Toyota will leave the heavy Toyota GT86 modifying for the aftermarket tuners.
Ever since the Toyota GT86 was launched, it's been pinned as the best cheap alternative for the all-conquering Mazda MX-5 but in standard form the Toyota GT86 had one missing component which the MX-5 had, and that was a removable roof. However, with the launch of the Toyota GT-86 Open Concept, Toyota's brand new entry-level sports car could have been capable of delivering a similar award winning driving experience to the GT86 coupe while also giving owners the ability to drop the roof and be exposed to the sun like never before.
Despite the Toyota GT86 not set to receive any convertible or turbocharged variants, it's still possible that the Subaru BRZ could receive a true STi version complete with a potent turbocharger in the coming years!