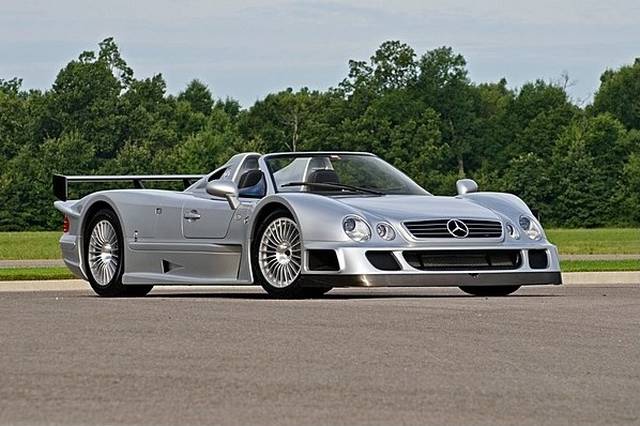 An extremely rare 2002 Mercedes-Benz CLK GTR Roadster is set to go under the hammer at the upcoming Monterey Car Week 2013 auctions. Just six Roadster variants of the Mercedes-Benz CLK GTR were ever made, thus making it one of the rarest supercars on the planet. This particular car is not new to us, and was listed online for sale earlier this year.
The Mercedes-Benz CLK GTR has a long, proud and very rich history with the car first being built specifically for endurance racing. When time came for the CLK LM to replace the Mercedes-Benz CLK GTR in the 1998 season, Mercedes went ahead and built 26 road going CLK GTRs. Out of these 26, 6 of them were roadsters and one of the six roadsters was a RHD variant built for Hassanal Bolkiah, the Sultan of Brunei who also owned a coupe in RHD too. The Mercedes-Benz CLK GTR Roadster you see here, is the only one in the United States.
The Mercedes-Benz CLK GTR Roadster, just like the coupe variant, is powered by an unrestricted 6.9 liter V12 engine delivering 604hp and 755 Nm of torque. Consequently, the car can sprint to 100km/h in just 3.8 seconds and hit a top speed of 320km/h. The Super Sport variant had the 7.3 liter V12 used in the Pagani Zonda which resulted in a total power output of 720hp.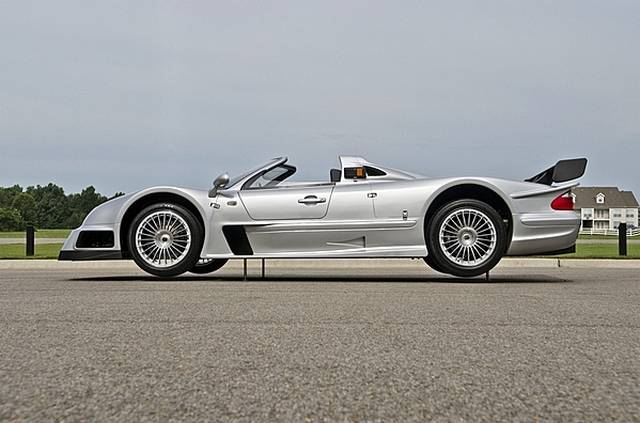 This cars latest service was conducted in March 2013 by two technicitions specifically flown in from Germany for the job.
[Via Mecum]