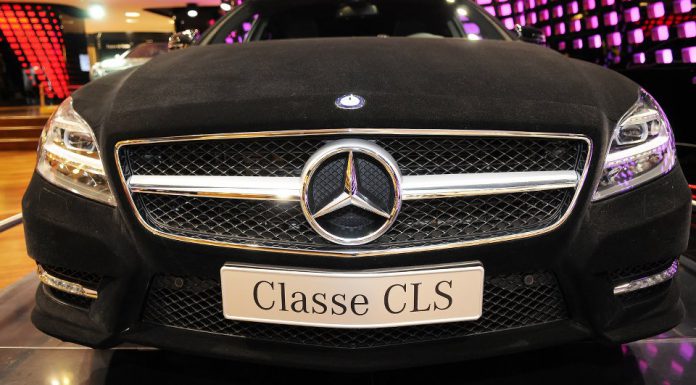 With the popularity of velvet wrapped cars well and truly on the rise, we thought it'd only be fitting to post up an interesting video showcasing the process behind wrapping a Mercedes-Benz CLS350 Shooting Brake in the exclusive material.
The company behind this particular transformation is Velvet Cars, which produces a unique microfilm sticky on one side and velvety smooth on the other side. So don't be mistaken into thinking this is just regular velvet you'd find on a posh couch, it is in fact specifically designed for use on cars.
The team at Velvet Cars wrapped this entire Mercedes-Benz CLS350 Shooting Brake at a Mercedes-Benz dealership where it then went on display next to a gloss black Mercedes-Benz CLS Shooting Brake!