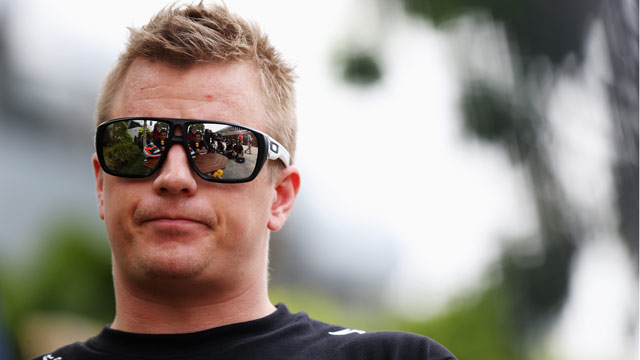 Rumors have been circulating recently linking current Lotus driver Kimi Raikkonen with a return to his former Ferrari team in the 2014 F1 season.
Reports as early as yesterday had Ferrari offering Raikkonen a contract for the 2014 season if Alonso were in fact to leave the Scuderia for Red Bull after his recent dust up with management over the car's performance. Red Bull reportedly offered Kimi a $15 million per year contract and offered to sponsor his motocross team as well. Performance bonuses could also add untold millions to his contract by the end of the season. If true, Ferrari then countered by offering Kimi even more money.
Now, however, Ferrari has released a statement claiming the 'Raikkonen to Ferrari' rumors are nothing but "fantasy." Ferrari's communications boss Renato Bisignani told Brazilian newspaper O Estado de S.Paulo the rumours are "the typical fantasy in this period of rumours".He went on to say,"There is not the slightest foundation. We are united in this moment of loss of competitiveness and confident in the return to better ways."
While the team's may be on summer holiday, the market for drivers seems to be the exact opposite. Nothing has been confirmed yet, as a lot of rumors and static is being thrown around, but we'll try and keep you updated through it all regardless.