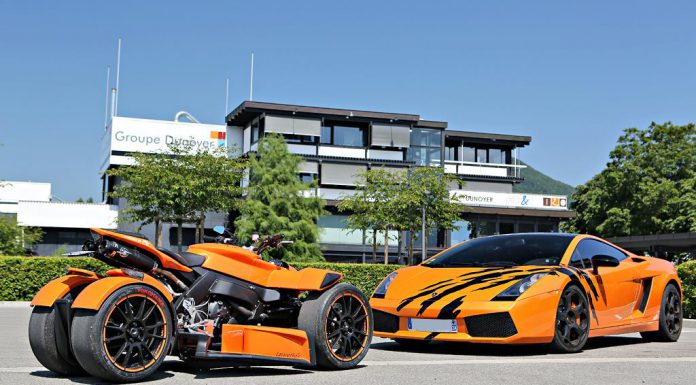 The Epicurean Day is a new monthly event organized by the Epicurean Team, they held their first edition this July. The event will be taking place in two French cities; Lyon- a city in east-central France in the Rhône-Alpes region, situated between Paris and Marseille; and Annecy- a commune in the Haute-Savoie.
The inaugural event saw the attendance of both supercars and American muscle cars. A unique combo arose from an orange Lamborghini Gallardo and a Lazareth Wazuma. The Lazareth Wazuma is a quad bike based on the Wazuma R1 which is in turn based on the Yamaha R1 1000cc bike. The Lazareth Wazuma uses a 250hp Ferrari 3 liter engine mated to a sequential gearbox from a BMW M3 and Brembo sports brakes.
Apart from the Wazuma, other cars included the Lamborghini Aventador, Lotus Elise, Lotus Exige S2 and even a Techart Porsche Cayman.