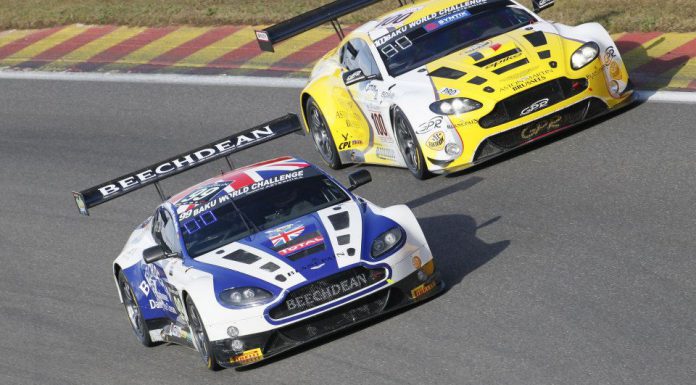 Aston Martin will start on pole position during todays 24 Hours of Spa race, which will host the fourth round of the Blancpain Endurance Series. The superpole session was a 20-minute one that saw 20 drivers compete for the pole position and in the end, the Beechdean AMR No. 99 Aston Martin was fastest with a lap record of 2:20.675.
It finished ahead of of the No. 70 SMP Racing Ferrari 458 Italia from Russia with an equally impressive time of 2:20.902. Third came the HTP Motorsports Mercedes SLS AMG GT3 which was the first in the PRO Cup class, while Marc VDS Racing BMW came closely behind in fourth. The Prospeed Porsche 997 GT3 R closed out the top five.
Two AF Corse Ferrari 458 Italias finished 6th and 12th while the Belgian Audi Club Team WRT finished 20th with their Audi R8 LMS which hit a barrier, ultimately resulting to a broken wing. The No. 70 and 73 SMP Racing Ferraris were slammed with a penalty for failing to exit the pit at the scheduled time and the penalty will come to force during the end of the first and the fourth lap.
Stefan Mücke who was driving the No. 99 Aston Martin Vantage GT3 said; "That was an exciting qualifying session. The team did an amazing job to set the car up for this circuit so I could push hard to get pole. Keeping the Pro cars behind us during the 24-hour race will be difficult, but this puts us in the best possible position to win the Pro-Am class."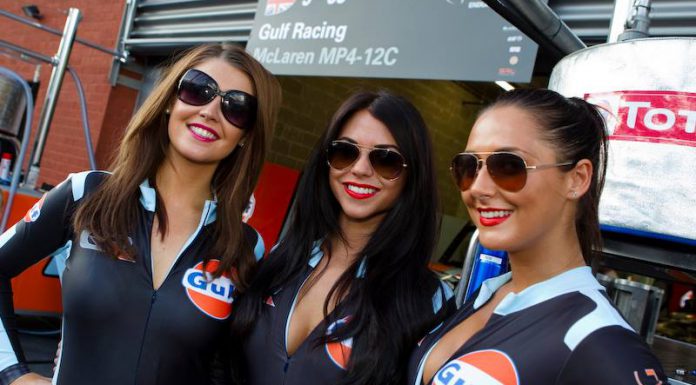 Be sure to follow Live action for French and Dutch on www.total24hours.com and in English on www.blancpain-­‐endurance-­‐series.com.
For those on Instagram and twitter, the hashtag is #Spa24H.