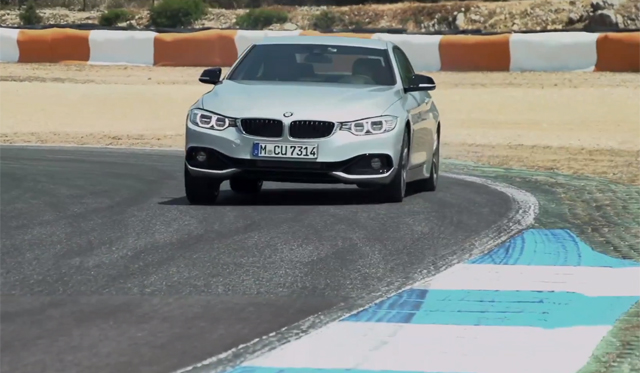 While we eagerly await the eventual debut of the 2014 BMW M4 coupe, Chris Harris recently had the rare opportunity to drive the brand new BMW 435i in Portugal and while the car he drove doesn't feature the M Performance Parts, it does make for an entertaining and educational 6-minute review.
When it comes to the engine, the BMW 4-series will come with a selection of options. To begin with, the BMW 420d will utilise a turbo-diesel four-cylinder engine pumping out 181hp while the BMW 428i will feature a 2.0-liter four-cylinder petrol engine rated at 242hp. Lastly the 435i you see here is fitted with a 3.0-liter, 6-cylinder engine producing 306hp and 300lb-ft of torque. Later on, BMW will introduce a 420i with 181bhp, 430d with 254bhp and 435d with 309bhp.
While those figures don't sound all that impressive, the BMW 4-series is rear-wheel drive and the test car Chris Harris was handed the keys to featured an 8-speed automatic transmission.
In terms of the 2014 BMW M4, recent reports have suggested that it'll make its world debut in production specification at the Detroit Motor Show 2014. Additionally, while speaking with Top Gear recently, Product Manager for BMW's small to medium cars Matt Collins, revealed that the upcoming 2014 BMW M4 will be substantially lighter than the standard 4-Series with BMW focusing on lightness as well as increasing power.