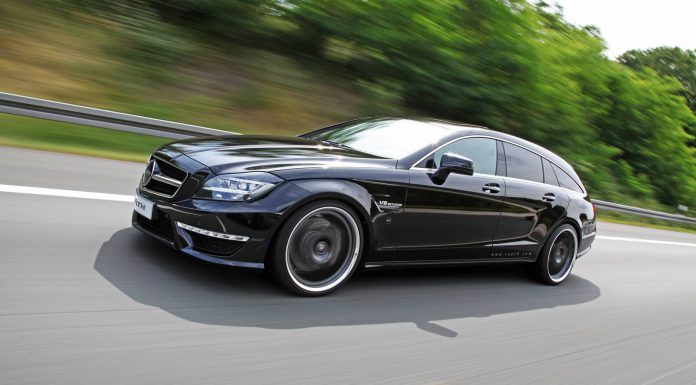 The Mercedes-Benz CLS 63 AMG Shooting Brake is probably the hottest estate on the market at the moment. German tuning company Vath have released an awesome package which adds an epic amount of power. Adjustments have also been made elsewhere, in line with the increase in performance!
Vath took the 525 or 557hp Mercedes-Benz CLS 63 AMG Shooting Brake and added a range of new parts. These include a modified turbocharger, a Vath air charge cooling system, a downpipe-system reducing exhaust gas pressure and a Vath rear silencer system. Combined, these enhancements push an extra 289hp from the V8 engine totaling 846hp and 1,180Nm of torque!
The car sits on 20 to 40mm lower on standard suspension springs. If you choose to upgrade to larger 20 inch rims, a set of 405mm brake disks are available including 6-piston calipers, a set of pads, racing brake fluid and flexible steel brake hoses. The wheels on this show car are three-piece
Vath designed forged wheels in titanium colour. They measure 9.5×20 inches with 265/30ZR20 tires at the front and 11.5×20 inches with 305/25ZR20 tires at the rear.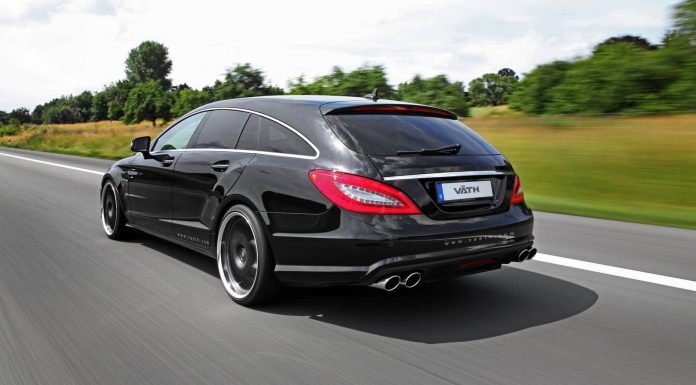 Black carbon fibre adorns the air conditioning surrounds, ashtray cover in the front, central cover, controller panel and both left and right door panels. A speedometer extension is available as is a steering wheel finshed in leather and carbon fibre.
Costs for the performance upgrades are 46,172 euros.