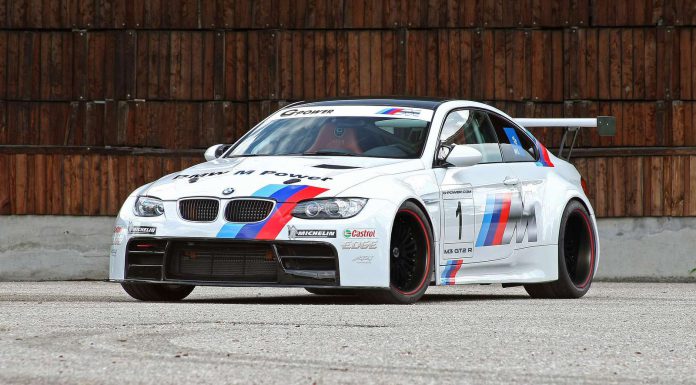 The German's over at G-Power have launched one last assualt on the outgoing BMW M3. In its coupe form, the BMW M3 will no longer exist as BMW aims to rebrand its range with a new BMW M4. To send the historic M3 moniker off with a bang, G-Power added some supercharging to boost power all the way up to 720hp!
The G-Power BMW M3 GT2 R is essentially the clubsport model of G-Power's range. With a serious increase in power output and a significant weight reduction as well as aerodynamic improvements across the board, the BMW M3 GT2 R has been bred for the track. G-Power's goals for the project were to create a car that has more than a 700hp power output and less than 1,500kg kerb weight.
G-Power uses forged pistons, new connecting rods and an SK III "Sporty Drive" supercharger system. The addition of a a modified crankshaft increases the displacement of SK III-equipped M3s by approximately 15%, from 4.0L to 4.6L. To finish off the modifications, the titanium exhaust system provides a new soundtrack.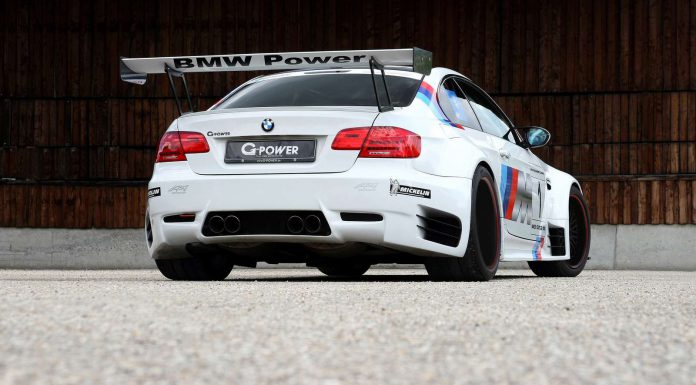 Aerodynamic upgrades include a full carbon body kit bearing the current GT2 R design. The front skirt, all four wings and the rear skirt are all replaced by ultra-lightweight carbon elements. A carbon front lip and the multi-part carbon rear spoiler also improve aerodynamic down force. The final part of the carbon fibre makeover is the G-Power hood which removes hot air from under the bonnet.
At the wheel side of things, G-Power fit coil-over suspension and a set of G-Power Silverstone RS forged wheels with Michelin Pilot Cup tires. Inside, the front seats have been switched for carbon counterparts. These are 12 kg lighter and compensate slightly for the full FIA roll cage!