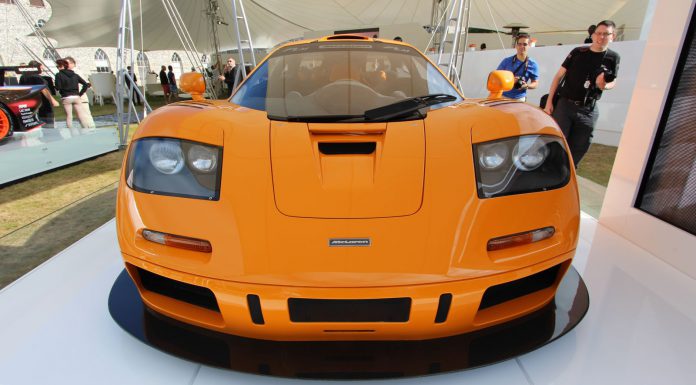 Whilst the McLaren P1 is attracting a fair amount of attention over at the Goodwood Festival of Speed 2013 Supercar Enclosure, the McLaren F1 is certainly not forgotten. The fact that McLaren have gathered three F1's to display at the biggest UK motoring show indicates their intention to celebrate their first 50 years in style.
Joining the three factory owned cars is a fourth McLaren F1 GTR finished in Gulf Oil livery and a fifth, the infamous Rowan Atkinson owned road car! The F1 GTR was a private entry into the Formula 1 paddock. Mr Bean's McLaren F1 took part in the Cartier Concours competition in the Supermodels
We caught up with each of the cars and had our own unique moment of nostalgia. The first of the cars on display is the number 59 McLaren F1 GTR, piloted by Yannick Dalmas, J.J. Lehto and Masanori Sekiya which crossed the finish line at Circuit de la Sarthe, Le Mans to claim victory. This was on display in a specialist tent just behind the Formula 1 paddock.
The other car that McLaren placed on static display was chassis number 20R, the Gulf Oil liveried F1 that finished second at Le Mans in 1997. It narrowly missed out on victory, completing just one lap less than the TWR Porsche WSC-95. This particular example is a long tail and is now owned by the factory.