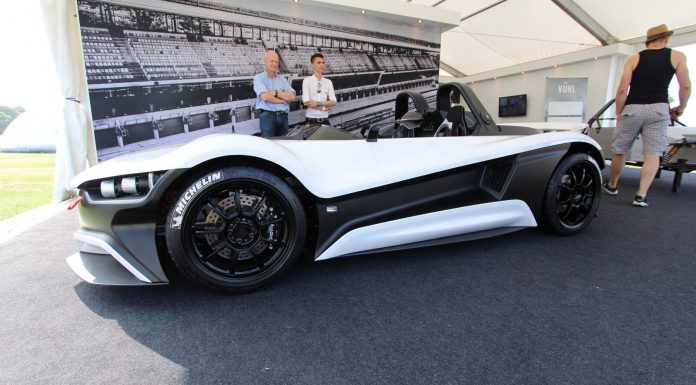 Among the world premieres at this year's Goodwood Festival of Speed 2013 is the Mexican VŪHL 05. We first saw the VŪHL 05 just over a week ago when it was unveiled at the Royal Automobile Club on Pall Mall in London. It has been designed to compete in a crowded market place alongside the BAC Mono, Ariel Atom and KTM X-Bow.
The dry weight of the entire car is said to be a mere 695kg with the chassis alone weighing in at a featherweight 78kg. Powering the lightweight VŪHL 05 is a 2-litre version of the Ford DOHC turbocharged EcoBoost engine. Output is 285bhp with 420Nm of torque which gives a power to weight ratio of 400bhp per tonne. This results in a 0-100kph time of 3.7 seconds and a top speed of 245km/h. Purists will be pleased to hear that VŪHL will offer a six-speed manual gearbox.
It is priced at a modest £55,000 plus tax and shipping. It will be offered to UK and US markets initially. If you want to know more, please check out our earlier VŪHL 05 article which also includes a set of official photos!