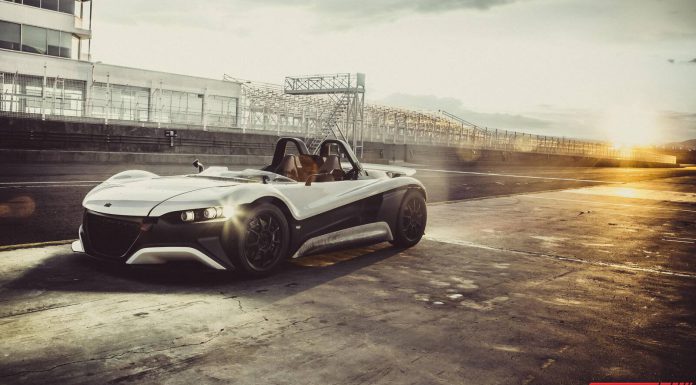 The VŪHL 05 was unveiled today at the Royal Automobile Club on Pall Mall in London. The VŪHL 05 was unveiled ahead of its official debut at the Goodwood Festival of Speed 2013 which starts next week. VŪHL Automotive founders Guillermo and Iker Echeverria and Alberto Chapa unveiled the supercar in front of VIP's including Sir Stirling Moss and Chairman of the FIA Foundation Tim Keown.
The VŪHL 05 is a transatlantic project with handling fine-tuned in the UK, overall production in Mexico, testing and development scheduled to take place in both the U.S. and Europe. The bodywork will be fabricated in Canada.
The name is pronounced 'vool' and stands for Vehicles of Ultra High-performance and Lightweight. As the name suggests then, the car will compete against the BAC Mono, Ariel Atom and KTM X-Bow. The dry weight of the entire car is said to be a mere 695kg with the chassis alone weighing in at a featherweight 78kg.
The chassis is a three-section bonded tub constructed from aluminium extrusions and aluminium honeycomb. The subframe is constructed from chrome-moly steel and housing the engine and rear suspension. Bodywork comes constructed from RTM reinforced plastic, but carbonfibre is an option. Aero aids include a flat underbody, front and lateral splitters, rear diffuser and rear spoiler.
Powering the lightweight VŪHL 05 is a 2-litre version of the Ford DOHC turbocharged EcoBoost engine. Output is 285bhp with 420Nm of torque which gives a power to weight ratio of 400bhp per tonne. This results in a 0-100kph time of 3.7 seconds and a top speed of 245km/h. Purists will be pleased to hear that VŪHL will offer a six-speed manual gearbox.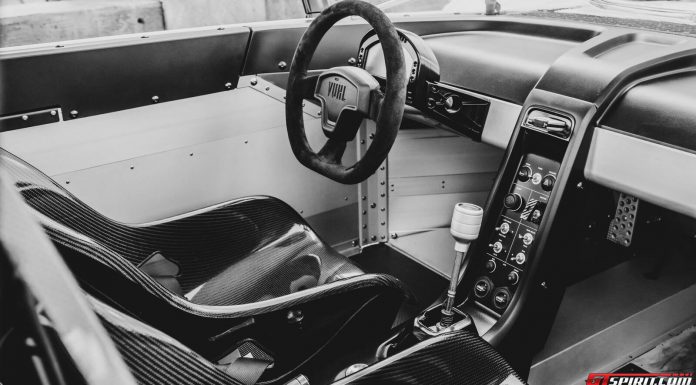 Braking is provided by four-pot alloy callipers all-round, operating on 310mm ventilated cross-drilled discs at the front and 280mm units at the rear. Suspension includes double wishbones front and rear.
Customers will be able to spec the following: carbon bucket seats; 330mm quick release water-resistant suede-covered steering wheel; electronic data acquisition dash; integral HD camera; and water-resistant Dinamica suede trim.
Price? A modest £55,000 plus tax and shipping. It will be offered to UK and US markets initially.