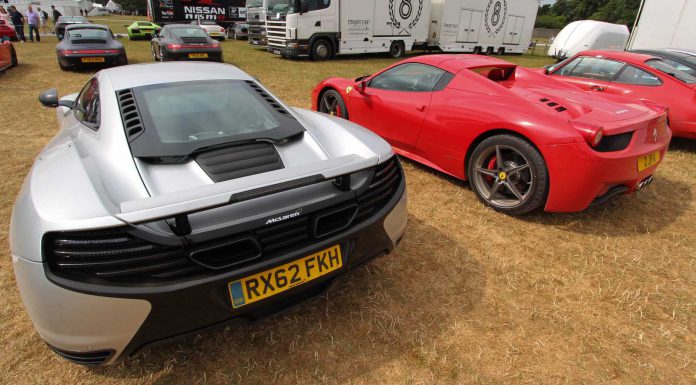 This years Goodwood Festival of Speed 2013 sees the introduction of a new initiative. For a fee (and quite a sizable fee at that) Festival goers can bring along their supercar for front row parking. Upon our arrival it became obvious that Supercar Forward Parking is just that. Normal parking reserved for Supercar owners right next door to the gate.
To get to the reserved section it is necessary to travel up quite a steep loose hill. It also meant that many of the cars got very dusty. Noteworthy cars included a Dauer 962, a Jaguar XJ220, two Noble M600's, a Veilside Honda NSX and a Lamborghini Gallardo LP570-4 Super Trofeo. Plenty of Porsche, McLaren and Ferrari owners took their places, however, there was a shortage of Lamborghini's!
We will of course update you as the weekend goes on!