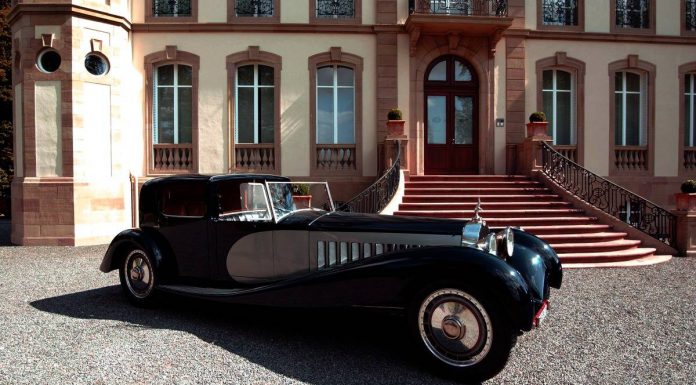 Goodwood Festival of Speed 2013 is finally here after months of hyping about it, the event kicks off on Thursday July 11 to July 14. Bugatti is the latest to announce its special presentation and just like old times, they have something special indeed. Its the 1932 Bugatti Type 41 Royale.
This is one of the only 6 that were ever built for the various Royal families, although production was intended for 25 units, harsh economic times forced Bugatti to build only one. This particular masterpiece will be shown at the "Cartier, Style et Luxe" exhibition in the Goodwood event. The car carries the chassis number 41111 and was built by Ettore Bugatti's son Jean.
It's a two-seater roadster was the first Royale to be sold to a customer, his name was Armand Esders- a prêt-à-porter clothing manufacturer from Paris. Armand bought the car in 1932 for 700,000 Francs. He would later sell it in 1938, the car was modified and given a roof making it a coupe with a Coupé de Ville body designed by the coachbuilder Binder in Paris.
The car featured an in-line 8 cylinder engine with an overhead camshaft, producing 295hp which was way above any car of its kind. With a 190 liter tank, measuring almost 6.5m long and 4.3m width, the car weighed around 3 tonnes- back when weight was never a key factor in the industry. In fact, the radiator cap had an elephant sculpture created by Jean's elder brother and artist Rembrandt Bugatti.