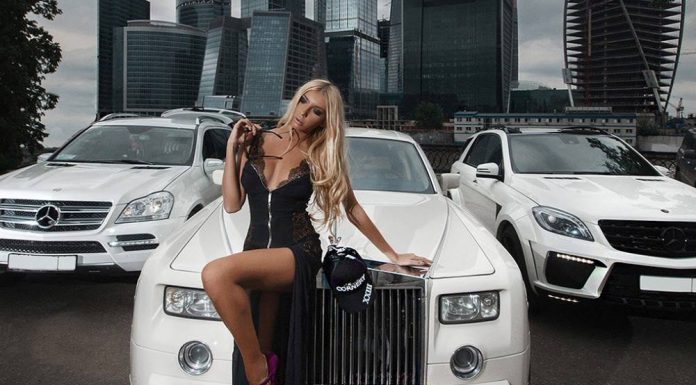 Let's face it, the Automotive industry is the most flexible industry on the planet. It's able to dive in any other industry from Communications to fashion; technology to food; travel to photography just to name a few. In that regard, TopCar, the Russian car tuner has revealed a good example. This is the tuner behind cars such as the Porsche Cayenne Vantage 2 Red Dragon, Porsche Panamera Stingray and the car in topic- the Mercedes-Benz ML 63 AMG Inferno.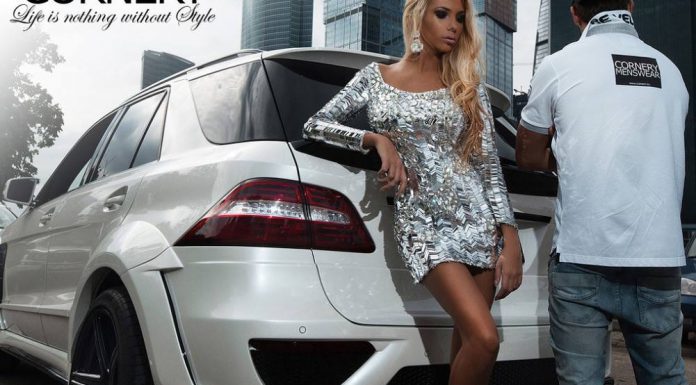 The Mercedes-Benz ML 63 AMG Inferno which we recently featured, was used in a photoshoot by Russian major supplier of fashionable clothes, Cornery. For modeling, any sports car will always be an added advantage for reasons better to the marketers. In this photoshoot, they also used a Rolls-Royce Phantom just to emphasize on the exclusivity of their clothing line.
Splendid photoshoot, perfect choice of cars just to drive their point home. The Mercedes-Benz ML 63 AMG Inferno that you see has enhanced looks over the ordinary ML 63 AMG. The body kit consists of front and rear bumpers, fender extensions, special trim on the doors, front wings, sills, bonnet, spoiler and diffuser. The tps on the exhaust pipes were also changed and LED lights were integrated into the front bumper. The kit is made of carbon fiber and Kevlar using the technology of vacuum forming.
The Rolls Royce Phantom on the other hand requires no introduction, it has enjoyed exclusivity since 1925 with nine generations. This one is the 7th generation succeeding the Phantom VI and featured a 6.75 liter V12 engine good for 453 bhp. With numerous variants, this is one of the most valuable luxury cars in the world.