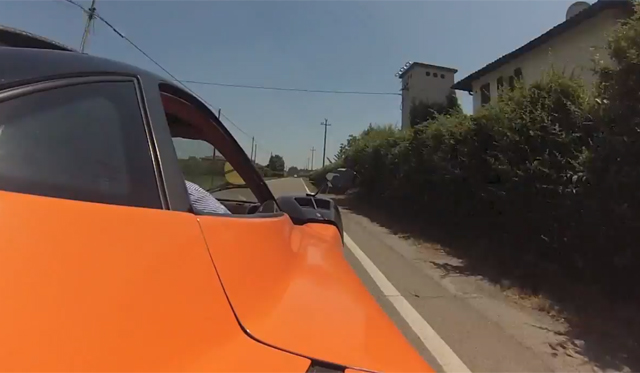 While Pagani recently expanded their production facility to meet the ever-growing demand for the Pagani Huayra, the Pagani Zonda still remains a true favourite among automotive enthusiasts so much so that Pagani continues to produce one-off Zondas at the request of customers. The most recent one-off Pagani Zondas include the Pagani Zonda 760 RS, 760 LH, 764 Passione and the upgrade Zonda PS all of which now develop 760hp from their uprated 7.3-liter AMG-sourced V12 engines.
All the testing for that upgraded engine was done on the following Pagani Zonda prototype nicknamed 'Nonno'. This particular Pagani Zonda prototype is the second one used by Pagani and has been updated and upgraded as the Zonda range expanded over the years and consequently, the car has covered over 1.1 million kilometres.
BigbloggTV on YouTube were recently given the extremely rare opportunity to ride along in this one-off, 760hp prototype with Pagani's chief test driver, Davide Testi behind the wheel. Testi is without a doubt, the most experienced Pagani Zonda driver and in the following video filmed from the rear-quarter panel of the bright orange prototype, the Italian hypercar screams through some narrow Italian country roads, with the rear-end being kicked out numerous times.
Near the end of the video, Testi even drivers the Pagani Zonda 760 prototype into a carpark for the sole-purpose of doing a donut!