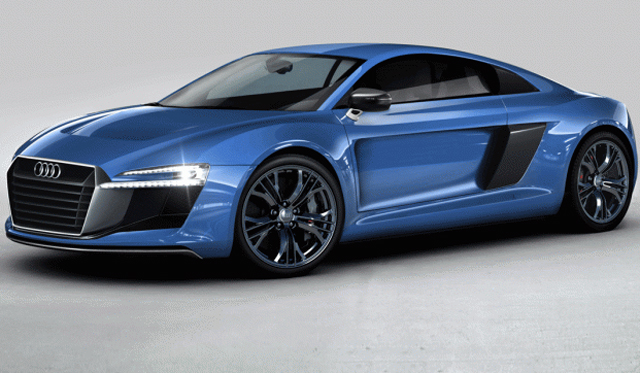 A variety of new details about the upcoming 2015 Audi R8 have just been released confirming Audi will maintain its current V8 and V10 line-up of the Audi R8 while also focusing on stripping out excess weight.
Ever since the introduction of the Audi R8 back in 2006, the car has been an immense success for the company. After all, the Audi R8 only recently received its first notable facelift, which in the scheme of things was still quite minor. As a result of this, the 2015 Audi R8 is expected to maintain the same overall shape as the current model albeit with new components such as a single-frame front grille, matrix-beam LED lights with a different daytime running light design as well as a smaller sideblade design.
In terms of engines, the current 4.2-liter V8 and 5.2-liter V10 are both expected to be retained with each expected to receive modest power increases of around 25hp. That will result in the V8 producing 450hp and the V10 developing in the region of 570hp. In order to decrease carbon emissions and improve fuel economy, all 2015 Audi R8 engines will then feature cylinder deactivation and stop-start technology.
In order to decrease the weight of the 2015 Audi R8, the German automaker will draw on its Audi R8 LMS race car and implement a carbon fiber-reinforced plastic bonnet and roof. Additionally, a revised version of the double rear diffuser found on the Le Mans winning LMP1 car is expected. With the addition of glass fiber-reinforced polymer suspension springs, carbon fiber reinforced plastic anti-roll bars, ceramic brakes and titanium wheel hubs, the 2015 Audi R8 should weigh less than 1,500kg.
[Via Auto Express]