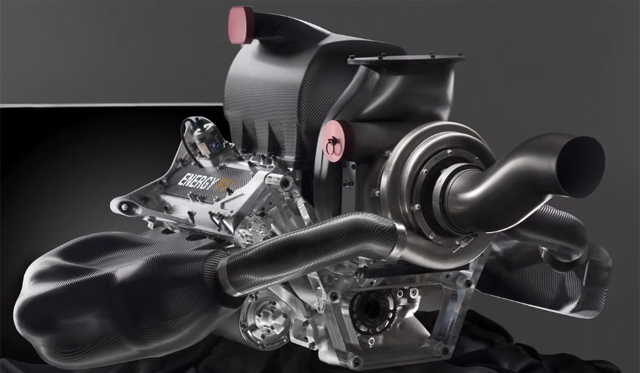 Formula One is set to undergone a dramatic overhaul from next year with the current V8 engines being scrapped in favour of 1.6-liter turbocharged V6 units. One of the largest Formula One engine manufacturers, Renault, will remain as one of the largest engine suppliers for the sport and has released the following video showcasing its brand new V6 engine.
Despite the 1.6-liter turbocharged V6 engines having not yet been driven on track at a Formula One weekend, much criticism has been triggered by the changing rules due to concerns that the new engines won't produce the soundtrack which Formula One engines have become known for in the past decade. Thanks to their high-revving V8 engines, no other automobile can rival a Formula One car in terms of their engine noise but take away that naturally-aspirated engine and replace it with a turbocharger and obviously that engine noise will be somewhat subdued.
Either way, the following video gives us our best taste of the engine noise produce by the new 1.6-liter turbocharged V6 engine with it acting as a backing soundtrack in parts of the following video.
While speaking about the changes in Formula One, President of Renault Sport F1 Jean-Michel Jalinier said, "From next year, one of greatest challenges in F1 will be to maximize energy efficiency and fuel economy while maintaining the power output and performance expected of F1 cars. Renault has pioneered this technology in its road car engine range with the Energy series. Naming the Power Unit Energy F1 creates an unbroken range, from the Clio through to our competition department."