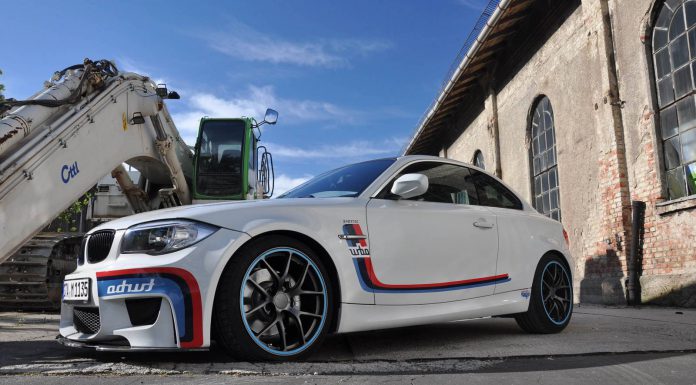 German tuner Sportec has revealed one of its latest project which is based on the BMW 1 Series M Coupe. They have managed to come up with two tuning programs for the car, one rated at 385 hp while the other is rated at 420 hp.
When the BMW 1 Series M Coupe was revealed in 2010, little did everyone know it was going to be one of the best small high performance cars of its era. Production unfortunately came to an end in 2012. Marketers compared it to the legendary E30 M3. From the factory, the car boasted 340hp at 5900 rpm and 450Nm of torque available between 1,500 to 4,500 rpm, with an overboost function and peak torque of 500Nm available.
Sportec Level one package involved reprogramming the engine electronics with that of the twin-turbo inline six-cylinder. As a result, the new output is 385hp and 600Nm of torque directed to the rear wheels. Level 2 tuning package involved fitting a larger oil cooler, a downpipe with 100 cell metal catalytic converter and a sports air filter. The result is 420hp and 650Nm of torque to the rear wheels.
They replaced the stock 6-speed transmission with a new double-clutch gearbox from the M3 whose response is in milliseconds. The airflow is enhanced through the new sport exhaust with sound control valves and titanium tailpipes costing 3422.00 Euros.
Low weight is the key to complementing the new upgrades, they utilized carbon fiber on the roof membrane, rear cover and carbon seats. To further the weight savings, they fitted the car with ultra-light forged wheels Sportec SP10 forged in 19 inches which costs € 5,470.00 and a very light Road & Track Öhlins suspension system. This suspension comes with an adjustable compression and it costs € 3,395.00.
The new figures now stand at 0-100km/h in just 4.3 seconds and 0-200km/h in 15.5 seconds. The level 1 package of 380hp costs €1,250.00 while level 2 of 420hp costs €4,200.00.