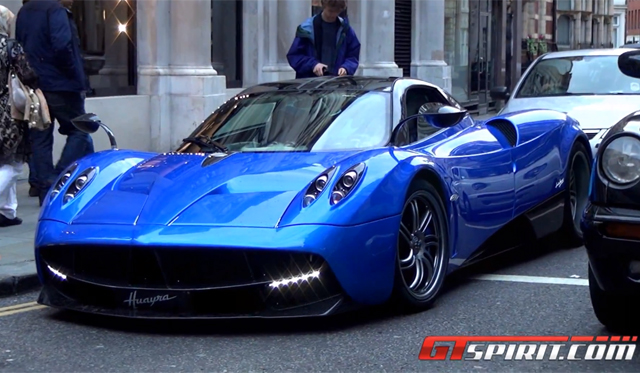 The latest episode for the weekly London Millionaire Boy Racers online series from supercarsoflondon on YouTube has just been released featuring some of the best supercars currently driving the streets of London.
Included in the following video are the likes of an extremely rare blue Pagani Huayra as well as a Mercedes-Benz SLR McLaren, Ferrari F12 Berlinetta, multiple Ferrari 458 Italias and a seemingly endless selection of Lamborghini Aventadors!
Be sure to stay tuned for next week's episode of London Millionaire Boy Racers!