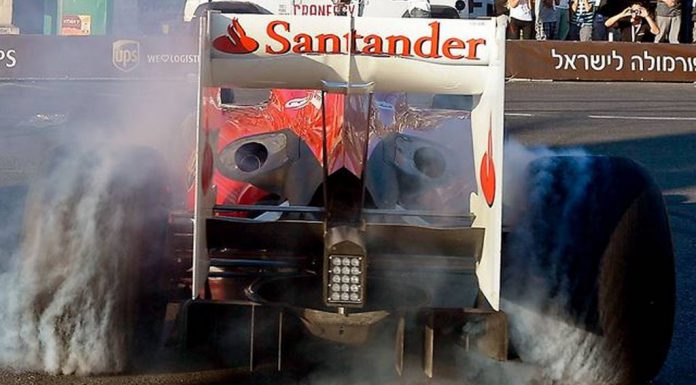 Up to 100,000 excited spectators recently gathered in the holy city of Jerusalem for the very first Jerusalem Peace Road Show which brought together some incredible supercars, most notably a Scuderia Ferrari Formula One car!
The stunned crowd was treated to awesome driving demonstrations from the Formula One car as well as a selection of other racing and road cars from Audi, Mercedes-Benz and Ferrari with even an official Audi DTM car attending this historic event in one of the world's most contested and volatile cities.
For the event, a specific near two-mile course was constructed for the cars to race through, a sight which thrilled many spectators. One father told CBN news ""It's wonderful. Even the noise is wonderful. I've been working on Formula One [cars] in France and I was bringing my daughter to watch and to hear the noise. It's exhilarating."
http://www.youtube.com/watch?feature=player_embedded&v=LXEn_K9BIl4#at=93
Jerusalem Mayor Nir Barkat then mentioned how this historic event would make Jerusalem a better city, "There's no doubt in my mind if you as reporters will find looking around Jews, Muslims and Christians all focusing on a common denominator of how sports gets people together, the love of cars, the love of people," Barkat said.
"And that is why the Formula One Peace Road show, I believe, will make Jerusalem a better place, make more people friends and send the message that Jerusalem is open for all of us to enjoy," he added.
Photo credit goes to Ilia Yefimovich.