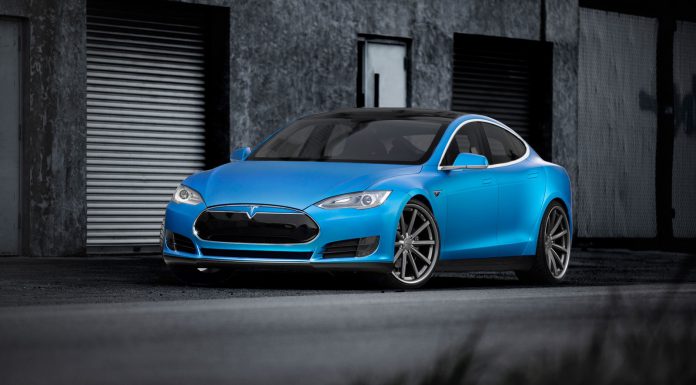 Straight from the factory, the Tesla Model S is already one of the best-looking sedans on the market but the following matte blue one transformed by Vossen Wheels is simply out of this world.
The Miami-based aftermarket wheel manufacturer fitted the Tesla Model S with a set of their 22-inch VVS-CV1 concave wheels. These new shoes have been finished in Matte Graphite and measure 22×9 at the front and 22×10.5 at the rear. While 22-inch wheels may initially seem a bit too big for a car like the Tesla Model S, they actually complement the car's flowing styling to a tee.
In addition to releasing the following gallery of the car, Vossen Wheels have put together the following video showcasing some still and more-importantly, some driving footage of this Tesla Model S!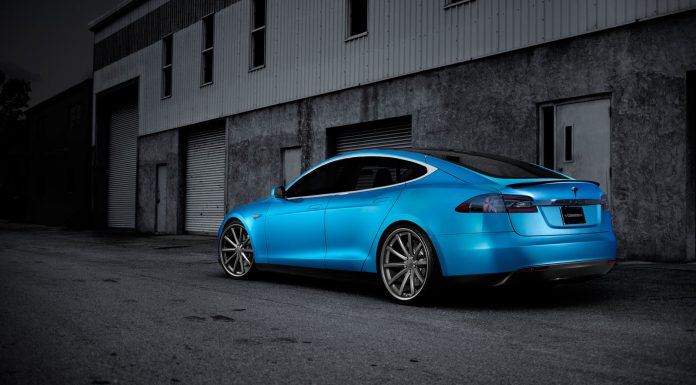 The Model S comes with three battery offerings designed to have a range of 160 miles / 257km, 230 miles / 370km or 300 miles / 483km on a full charge. The base 160-mile range Tesla Model S starts at $57,000, but thanks to a $7,500 tax credit the total price is lowered to just $49,500. The 230-mile range Model S adds $10,000 to the base price while the range-topping 300-mile Model S adds an extra $20,000.