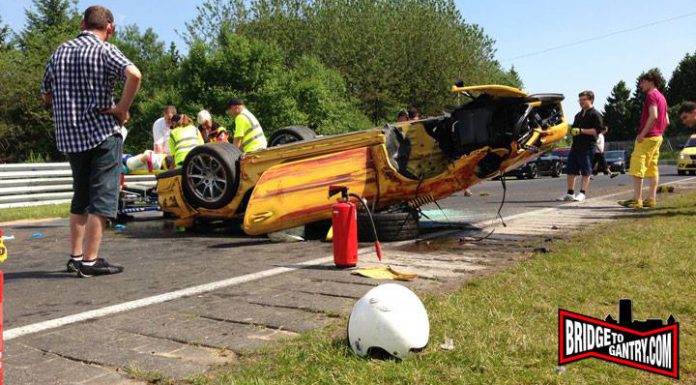 Driving on the Nurburgring for many is a once-in-a-lifetime opportunity and while it's certainly an extremely exciting and thrilling circuit to race around, it's also extremely dangerous as evidenced by the following video.
After speeding into the infamous Flugplatz corner on the Nurburgring which is well-known for sending cars into the air and severely unsettling them, this Porsche 911 GT2 met its ultimate demise. As a result, this particular Porsche 911 GT2 lost control going around the right-hand bend and crashed straight into the barrier.
However, the carnage didn't stop there as the Porsche 911 GT2 then flipped onto its roof. When it was all said and done, the Porsche 911 GT2 was completely trashed with the front-left wheel and suspension ripped from the car. As if things couldn't get any worse for the owner, the whole incident was captured from the dash-mounted camera of a following car!
Fortunately, both the driver and passenger escaped without serious injuries.