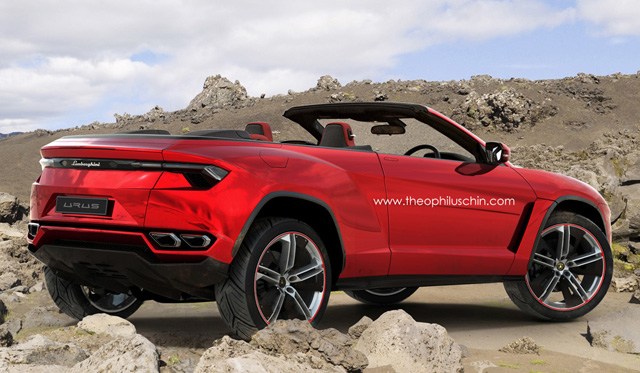 Lamborghini recently confirmed that it plans on putting the Lamborghini Urus SUV into production sometime in 2017 and with this news, Theophilus Chin decided to render a Lamborghini Urus Cabriolet.
Upon its release at the Beijing Auto Show 2012, the Lamborghini Urus concept previewed Lamborghini's first crack at the SUV market since the iconic Lamborghini LM002.
Despite looking like a modern-day Lamborghini and despite it featuring an insane 584hp turbocharged 4.0-liter V8 engine, Lamborghini remained hesitant about confirming it for production to begin with.
However, in addition to the release of the Lamborghini Egoista at the conclusion of Lamborghini's 50th anniversary 'Grande Giro', confirmation came from Audi boss Rupert Stadler that the Lamborghini Urus is expected to hit the production line in 2017.
Even though we can say with almost 100 per cent certainty that Lamborghini won't put a Lamborghini Urus SUV Cabriolet into production, it's possible that Lamborghini Could offer the Lamborghini Urus in a range of different specifications just like the Porsche Cayenne line-up.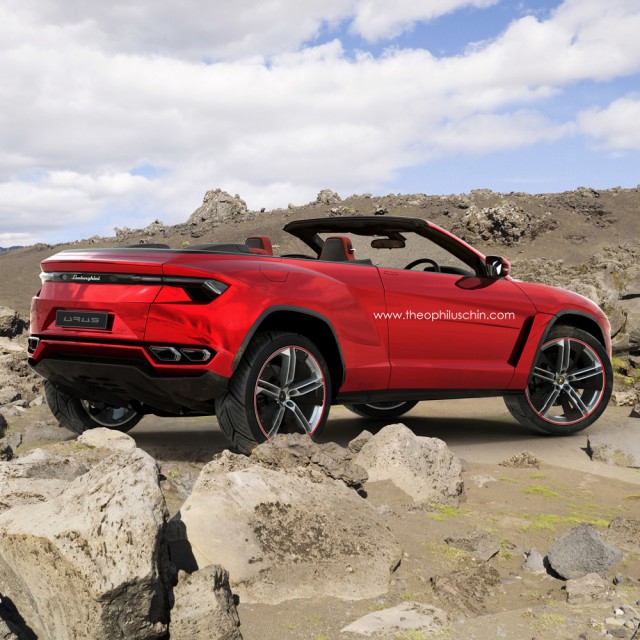 Upon its release, Lamborghini CEO Stephan Winkelmann said sales could be around 3,000 per year of course depending on how Lamborghini fanatics react to its official production-spec release in the coming years.
On an interesting side-note, Lamborghini actually trademarked the Urus name back in 2008, meaning if the Lamborghini Urus goes into production in 2017 it will be a slow nine-year process from first thought to deliveries beginning.
[Via Theophilus Chin]