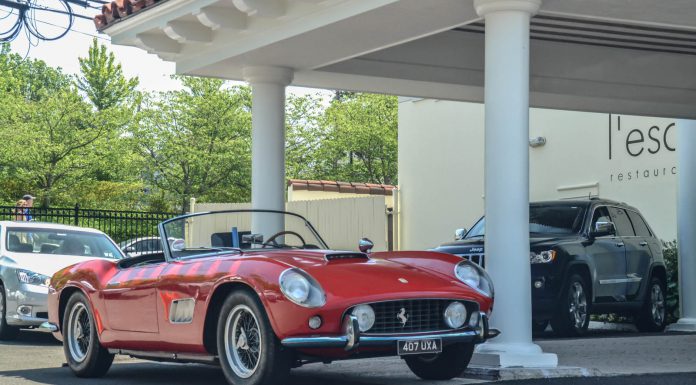 A Concours d'Elegance event is an array of perfectly restored classic cars, complemented by a special selection of modern supercars that delineate the timeline of evolution. But what should not be overlooked is another car show, the one taking place in the spectator lots and streets surrounding the show.
Spectator lots and local points of interest often welcome supercar owners coming in for the show, and this year's Greenwich Concours d'Elegance had an impressive turnout to add to the annual show.
Outside the Connecticut show, Ferraris, Lamborghinis, Maseratis and many other exotics passed through the area, likely aided by the local presence of Miller Motorcars, an authorized dealer of many of these brands. Of note from the weekend was a Ferrari 250 California LWB Spyder, the facelifted Audi R8 Spyder and Ferrari Enzo number one, although the Enzo appeared after the show died down and visitors made their way to the highway.
While the mystery of spotting cars outside the show is always a highlight of the Greenwich event, walking through the admission tent and seeing the show cars on display is a thrill in its own right. Countless priceless cars from Bugatti to Ferrari to Porsche were roped off in Roger Sherman Baldwin Park, accompanied by today's best supercars, including the Bugatti Veyron, Lexus LFA and new Aston Martin Vanquish.