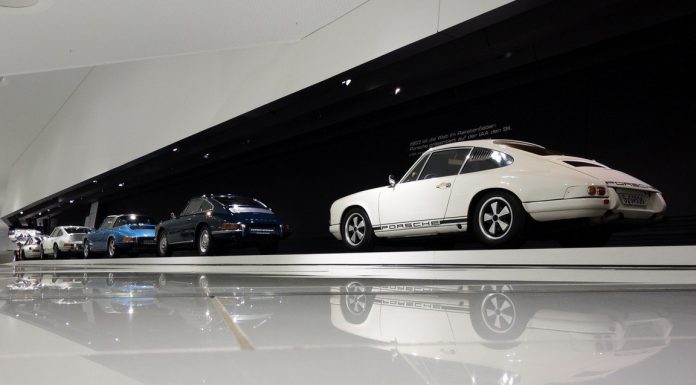 Porsche 911-a sports car that has been made in excess of 820,000 cars and counting, since its debut in September 1963, Frankfurt Motor Show. Let's play around by mentioning some old and new facts about this car. The 911 is now in its 7th generation, under the code 991 and so far its high performance variant the 911 GT3 has been released.
They say, each Porsche 911 built has around 5000 welds in it, whether that's a good idea or not, leave it to the engineers. Sometime back the facts stood that, the Stuttgart factory builds 110 Porsche 911 daily. Now you understand where the 820K figure comes from.
Back to the main topic, Porsche is celebrating the 50th anniversary of the 911 series in various ways. So far we have told you of how it will be the center stage at the Goodwood Festival of Speed this year. The newest plan kicked off on June 4 at the Porsche Museum in Stuttgart. It will go on until the 29th of September.
This is an exclusive preview of what exactly will be showing and thanks to David Kaiser, our friend photographer who by all means managed to see the setting of the exhibition including some cars. And just like you would expect, the entire 911 family is represented; from the "Urelfer" to the present including rare series models and race cars as well as numerous prototypes.
It's an extensive special exhibition "50 years of the 911" which will show a very unique retrospective of the history of the Porsche 911. Over 40 different versions of the 911 will be put on display and will tell the unique and exciting story of this sports car series.