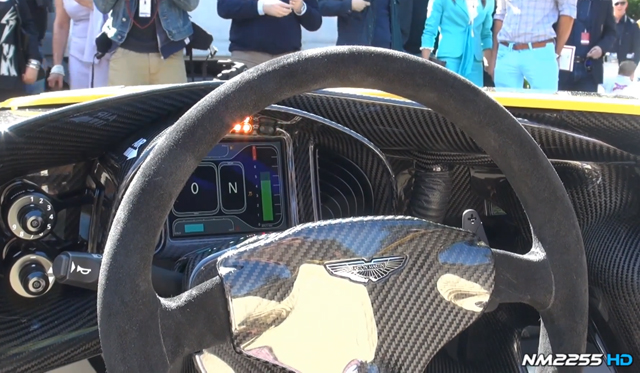 While attending the Concorso d'Eleganza Villa d'Este 2013, NM2255 on YouTube stumbled upon the extremely rare and only recently released Aston Martin CC100 Speedster and managed to capture the amazing exhaust note of this unique British supercar in the following video.
Aston Martin recently released the Aston Martin CC100 Speedster at last week's Nurburgring 24 Hours 2013 and will produce just two examples of this unique supercar created to help Aston Martin celebrate its 100th anniversary. Powering the Aston Martin CC100 Speedster is the company's new AM11 engine which is a 6.0-liter V12 unit which helps power the Aston Martin CC100 Speedster to 62mph in less than 5 seconds and onto an electronically limited top speed of 180mph.
Mated to this brand new powerplant is a six-speed hydraulically actuated automatic sequential manual transmission, controlled with steering column mounted paddles.
Upon its release, Aston Martin CEO Dr Ulrich Bez said, "CC100 is the epitome of everything that is great about Aston Martin. It represents our fantastic sporting heritage, our exceptional design capability, our superb engineering know-how and, above all, our adventurous spirit!
"But this car is more, even, than a simple 'birthday present' to ourselves: it shows that the soul of Aston Martin – the thing that differentiates us from all the other car makers out there – is as powerful as ever and I very much hope that everyone who catches a glimpse of it at the Nürburgring today enjoys seeing it."