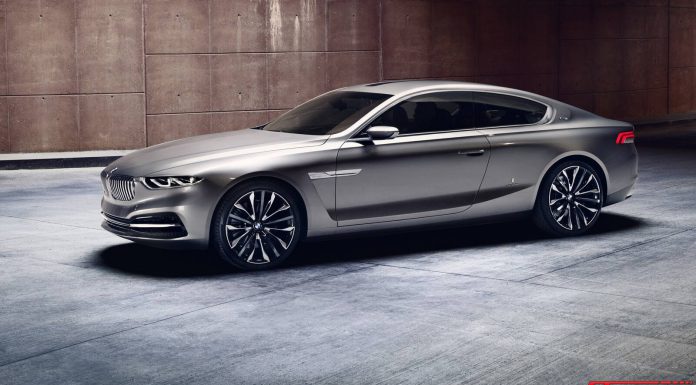 Its that time of year again. Time for Ville d'Este and a bunch of one-off beautiful coach built specials. BMW's offering for the Italian concours this year is the BMW Pininfarina Gran Lusso Coupé. The design is a luxurious BMW Coupé as seen through the eyes of Pininfarina. As such, it features input from BMW's crack team of designers, and those of the history steeped Pininfarina design house.
The BMW Pininfarina Gran Lusso Coupé features traditional BMW styling cues – a long wheelbase, stretched bonnet and set-back greenhouse. It also has the same cutting edge technology you'd expect to find in a production BMW Coupé. The clean Pininfarina lines are definitely present though and lend a certain elegance to the long BMW shape.
Under the bonnet and behind the trademark BMW kidney grilles is a V12 engine. The flat headlights underline the road-focused look. They get a set of LED's which have been incorporated to showcase the technology.
The 21-inch wheels are bespoke designed for this concept. On the outside the BMW Pininfarina Gran Lusso Coupé features an exclusive colour. The inside benefits from exclusive leathers and woods including kauri wood.