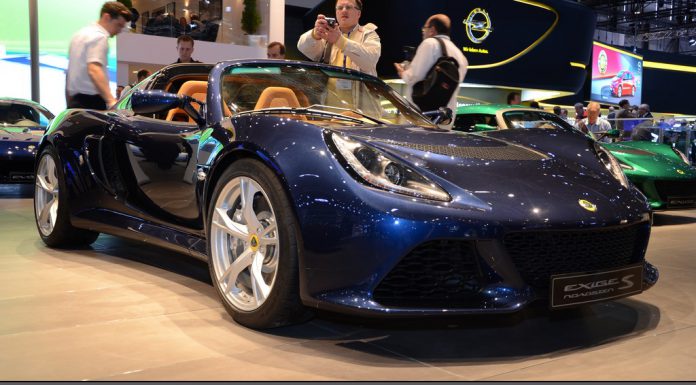 We first saw the Lotus Exige S Roadster at the Geneva Motor Show 2012, Lotus then went ahead and teased the arrival of the Exige S Roadster in a video. This is one of those roadsters that comes with a fair price tag for a car of its genre and also lighter than its coupe version.
Reports from CarsUK show that the new roadster will sell at a price of £52,800 or $79,390 and that it weighs 10kg less than the coupe version. It will be powered by the same unit found in the coupe-a a supercharged 3.5 litre V6 engine from the Evora S rated at 345hp. It will do a naught to 97km/h in 3.8 seconds. There are a few changes in the roadster, to ensure good airflow; Lotus removed the front splitter and rear wing.
Another highlight in the roadster is the removable soft top which Lotus says is just 'two clicks and a roll away' before you enjoy fresh air with your top down. You will be able to hit 233km/h with your top down. The Roadster comes with a six-speed manual gearbox, but will also be available with Lotus' Serial Precision Shift (SPS), a paddle-operated automated manual transmission. With a targeted weight of just under 1,100kg, this is one of the lightest six-cylinder roadsters on the market by some margin.
The car has been developed for the main markets such as Europe and Asia. The Exige S Roadster will not be available to the US market.