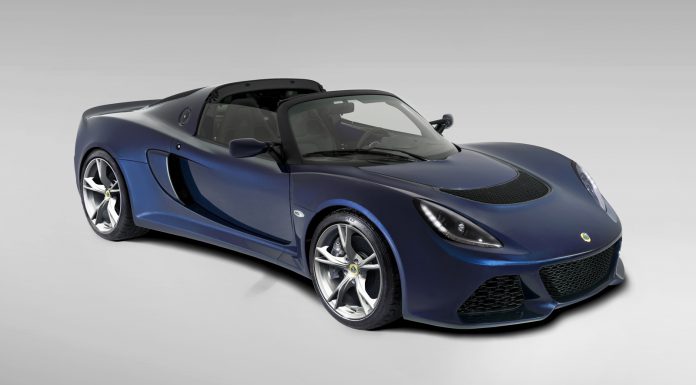 For summer this year, Lotus Cars has announced that it'll be launching a brand new 2014 Lotus Exige S Roadster which will be the very first Exige fitted with a removable soft-top.
It's well known that the Lotus Exige is the coupe variant of the classic Lotus Elise, but it also receives more powerful engines and more-track focused options meaning that the 2014 Lotus Exige S Roadster will essentially be the ultimate variant of the Lotus Elise.
The 2014 Lotus Exige S Roadster will feature the same 3.5-liter V6 engine as the Lotus Exige S coupe which pumps out a mighty 345hp at 7,000rpm and 295lb-ft of torque. By some miracle, the Lotus Exige S Roadster actually weighs 10kg less than the coupe meaning it can hit 60mph in just 3.8 seconds before hitting a top speed of 145mph.
A traditional six-speed manual transmission will be offered as standard and the 2014 Lotus Exige S Roadster will also be available with an optional race pack and two different cabin options.