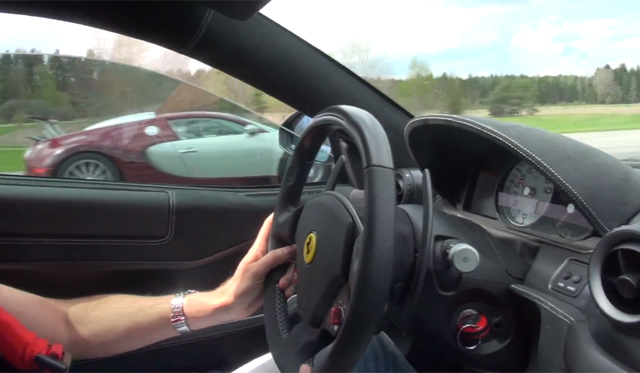 Prior to the launch of the Ferrari F12 Berlinetta early last year, the Ferrari 599 GTO was the halo supercar for Ferrari with it being the first car to wear the coveted 'GTO' nameplate since the legendary Ferrari 288 GTO.
Based off the standard Ferrari 599 GTB Fiorano, the Ferrari 599 GTO was inspired by the track-only Ferrari 599XX racer and was at the time, the fastest Ferrari production road car to lap its Fiorano test circuit being one second faster than even the almighty Ferrari Enzo.
This potent performance has been achieved through an uprated 6.0-liter V12 engine now pumping out 661hp at a screaming 8,250rpm and 460lb-ft of torque at 6,500rpm and the overall lighter body of the Ferrari 599 GTO. As a result, the car hits 62mph in under 3.35 seconds and a top speed around 210mph.
While those figures certainly sound impressive, they pale in comparison to the legendary Bugatti Veyron which can hit 62mph in 2.5 seconds and a top speed of 253mph thanks to its 8.0-liter quad-turbocharged W16 engine.
M5boarddotcom on YouTube recently gathered these two incredible performance machines together for one epic rolling drag race, and even though the result is obvious, the visual of seeing a Veyron sprint away from the screaming 599 GTO is a scene not worth missing!