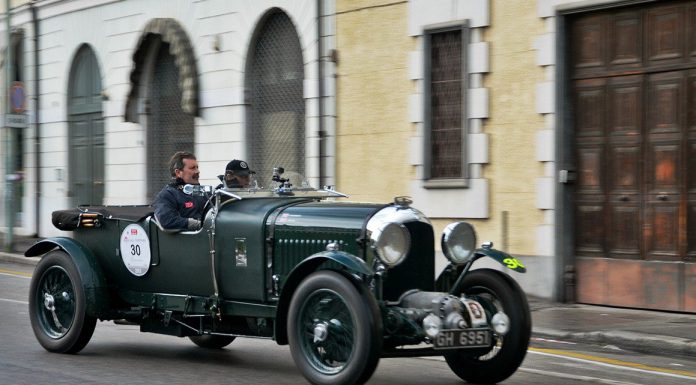 We already shared photos of the Mille Miglia 2013 including a gallery of two Pagani Huayras. However we haven't yet given you a gallery of photos from the main event.
Marcop Cars sent us their photos from the rally, revealing just exactly what the rally was all about – classic cars. The cars in the rally were plenty in number among them being the Bugatti Type 35T, 1931 Alfa Romeo 6C 1750 Grand Sport, a 1925 Lorraine Dietrich B3-6 Le Mans, a 1937 BMW 328 coupè and even a Wiesmann roadster.
The Mille Miglia started way back in 1927 and was closed in 1957 later to be revived in 1977 and has been considered to be one of the most challenging races of all time. Today, it is organized as a safe rally, this year the participants passed through multi-stage rally places which ran over 1,000 miles. From its start in Brescia, Northern Italy, participants pass through the cities of Verona, Ferrara, San Marino and Rome before returning back to Brescia via Siena, Florence and Cremona.
Check out the night photos of the event here and be sure to look out for a post on the same, this time featuring Mercedes-Benz Classic cars at the rally!