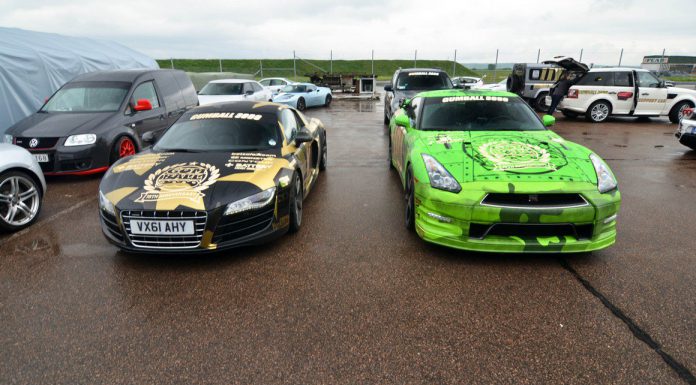 The Gumball 3000 Rally left Copenhagen early last Sunday with one mission – drive 3000 miles to Monte Carlo at the Monaco Grand Prix. We shared the photos from the starting grid with you and also those from the cars on their way to Stockholm after they had crossed border from Denmark.
However, before arriving to Stockholm, there was one other Checkpoint, and this was at Angelholm in Sweden, the headquarters of Koenigsegg. Some cars chose to drive directly to Stockholm while we drove with some to Koenigsegg. Since our main agenda of the day was to spend time at Koenigsegg, we found ourselves taking photos of the Gumball 3000 cars that were at the parking lot. Our photographer Jesper van der Noord took care of the photoshoot you see below.
These are the same cars that we have featured all along, the only thing changing is the location. The rally has been faced with the normalities of any other rally. There have been accidents on the road such as the Ferrari 458 Italia and the Lamborghini Murcielago SV. Nevertheless, the participants are still braving along.
This year's rally takes within 6-days and the route includes overnight stops, parties, music concerts, car displays and checkpoints in Stockholm (Sweden), Helsinki (Finland), St.Petersburg (Russia), Tallinn (Estonia), Riga (Latvia), Vilnius (Lithuania), Warsaw (Poland) and Vienna (Austria) before crossing the finish line in Casino Square from 21:00 on the evening of Friday 24th May in Monte Carlo (Monaco).