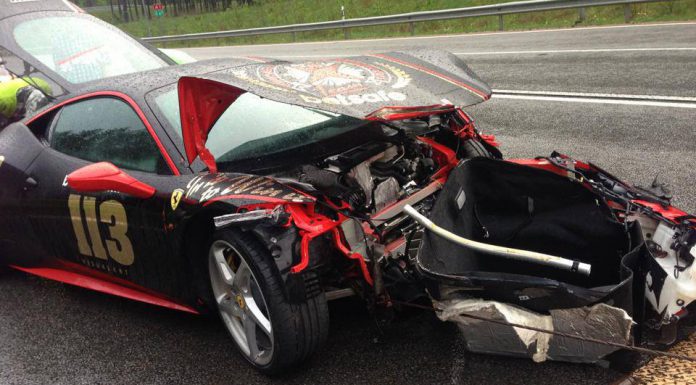 The weather has dictated much of the first days of Gumball 3000 2013. A severe downpour disrupted the start of the rally and it seems as though the weather never really improved. The Lamborghini Murcielago LP670-4 SV crash we reported on two days ago was just the first. Today, news reaches us of a Ferrari 458 Italia which crashed in Latvia during another heavy rainstorm.
The Betsafe Team 113 Ferrari 458 Italia was apparently travelling at legal speeds when it hit a patch of standing surface water. The Ferrari aquaplaned and hit something, causing extensive damage to the front end. Fortunately, the bulk of the rear, engine included, remains intact.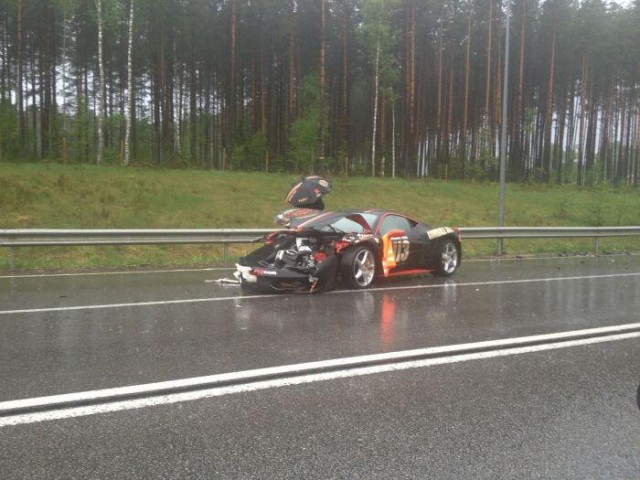 Fortunately, no injuries have been reported.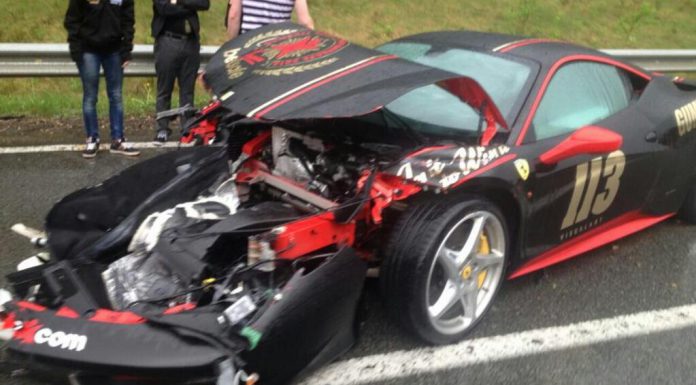 [Via Team Wolfpack]