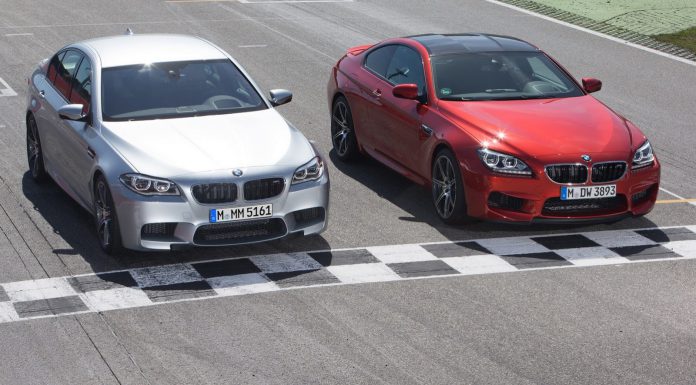 With the recent launch of the brand new 2014 BMW M5, BMW has finally revealed the long-awaited Competition Package for the 2014 BMW M5 and 2014 BMW M6.
In recent months, prototypes of both cars have been spotted wearing the Competition Package which includes a selection of visual changes as well as some modifications under the hood.
Most notably, the brand new Competition Package lifts horsepower from the 4.4-liter twin-turbocharged V8 engine found in the 2014 BMW M5 and 2014 BMW M6 up by 15hp, bringing the total tally up to 567hp from the standard 552hp. As a result of this extra boost in power, cars now fitted with BMW's Competition Package are 0.1 seconds faster to 100km/h and 0.2 seconds faster to 200km/h.
While those figures certainly don't seem too impressive, a selection of other changes are included which are sure to improve the balance, handling and driving characteristics of BMW's two range-topping vehicles.
These include a re-tuned chassis featuring brand new coil springs and dampers, stiffer anti-sway bars, revised front bushings, lowered suspension by 10mm, as well as a few tweaks to the Active M Differential and rack-and-pinion steering.
From a visual standpoint, the Competition Package found on the 2014 BMW M5 and 2014 BMW M6 features brand new, 20-inch, 7-spoke matte black allow wheels as well as a new exhaust system topped off with black chromed tailpipes.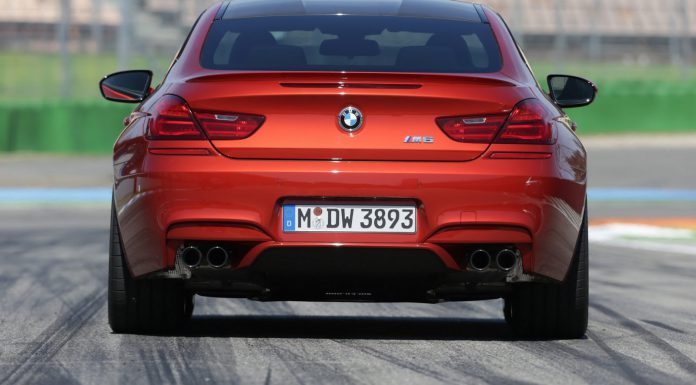 The Competition Package will hit the market in August and will be available on the 2014 BMW M5 sedan, the 2014 BMW M6 coupe, Convertible and Gran Coupe.
Pricing details will be released closer to the release date.