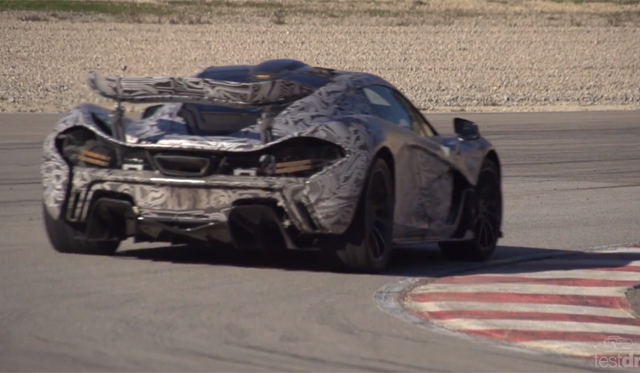 After its debut at the Geneva Motor Show 2013, the McLaren P1 continues to be thoroughly tested on circuits around the globe and the following clip shot by TestDrivenUK on YouTube showcases the racing prowess of the McLaren P1 at its highest level thus far.
The clip includes some awesome footage of the McLaren P1 with its 3.8-liter twin-turbo engine being heard at full throttle without background music for the very first time and we must say, the exhaust note is quite a disappointment.
Just like the 3.8-liter twin-turbo V8 engine in the McLaren MP4-12C, the twin-turbocharges mute the exhaust growl somewhat which ultimately led McLaren to offer the 12C with an optional sports exhaust.
While the McLaren P1 certainly sounds like a supercar, it's far less exciting than the V12 scream produced by the 2014 Ferrari LaFerrari.
Nevertheless, the following clip is still thoroughly enjoyable and well worth watching!