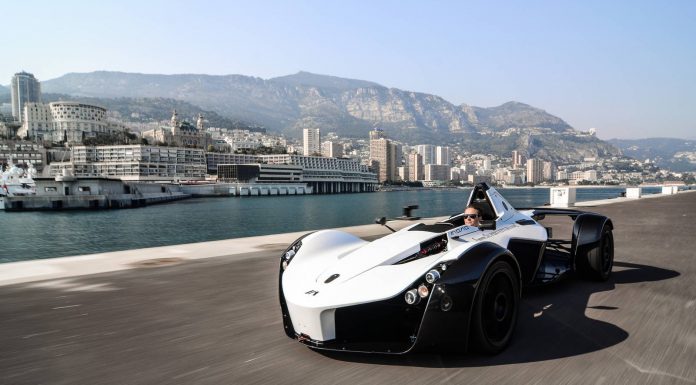 We recently spend a day with the unique BAC Mono in Monaco. The BAC Mono is a street legal single-seater developed by BAC (Briggs Automotive Company) founded by brothers Neill and Ian Briggs from Chesire in the United Kingdom.
The BAC Mono (as in monoposto, or single seat) was designed to bring formula race car levels of handling, performance and thrill to the public road, but it's also the perfect trackday toy. At 520bhp/ton, its power to weight ratio surpasses that of the Bugatti Veyron and it can accelerate to 60mph in just 2.8 seconds, 100mph in 6.7 seconds and on to a top speed of 170mph. Only weeks prior to the Monaco Grand Prix we had a chance to see what it is like on the normal streets and the soon to be Monte Carlo circuit.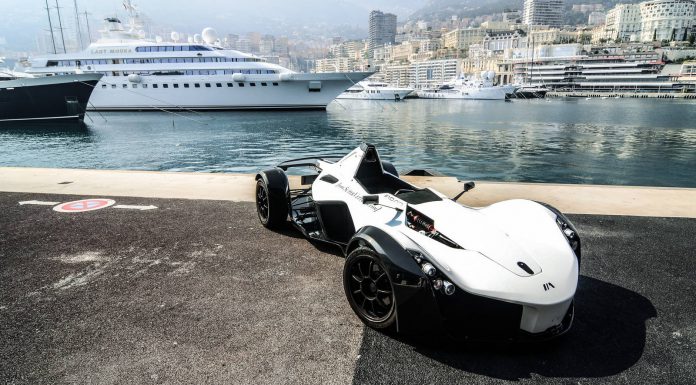 As you might expect from a single-seater it looks racy and almost F1 like. Its only for the indicators and the license plate that you can see it is not a race car but a street legal car. Its aerodynamics were optimised using CFD in partnership with Stuttgart University. The vehicle is constructed in carbon fiber with a tubular steel driver safety cell, complete with FIA-compliant roll over protection system – similar in concept to a DTM race car.
Power comes from a 280bhp, normally-aspirated 2.3 liter Cosworth unit mounted longitudinally and mated to an electronically-controlled, paddle-shift, six-speed sequential Hewland transmission with limited-slip differential. The rose-jointed, aero profiled pushrod suspension features adjustable Sachs Racing dampers derived from the heat of competition.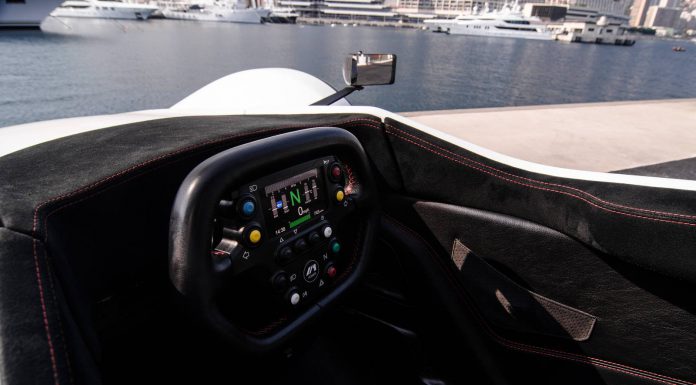 The braking is by AP Racing, the bespoke HRT alloy wheels by OZ Racing, the purpose-developed, street-legal track tyres by Kumho and the vehicle electronics and instrumentation by GEMS. The driver is secured by a full six-point racing harness and there is a secure locker in which to store a helmet and the detachable steering wheel when parked. The seat is fixed and optimum weight distribution (48/52 front to rear), and drivers of varying shapes and sizes can be readily accommodated thanks to the fully adjustable pedal box and steering column that can be altered for both height and rake. There is even the option of an F1-style fully-profiled seat.
In the streets of Monaco the BAC Mono knows how to draw attention, if it isn't with its looks, its with the magnificient sound it produces. When changing gear you can hear the great click-clack noise of the gearbox. The BAC Mono costs £84,950 plus UK taxes, which makes the BAC Mono not only fast but also quite affordable.
Special thanks to UK Bac Mono dealer SuperVettura for the opportunity to spend the day in Monaco!