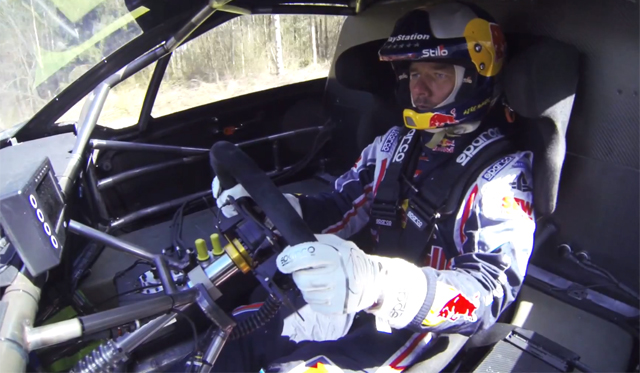 Despite being the better part of two months away from kicking off, hype for the Pikes Peak International Hillclimb 2013 is building with this year's event set to feature a selection of new entrants many of which are likely to destroy the current hillclimb records.
One of those cars which will be vying for the top prize will be the Peugeot 208 T16 Pikes Peak driven by nine-time World Rally Championship winner Sebastien Loeb and the following clip showcases Loeb's first drive in the car.
Powering the Peugeot 208 T16 Pikes Peak is a 3.2-liter bi-turbo V6 engine pumping out an insane 875hp. Combine that with exceptionally short gearing, a trick all-wheel drive system and the downforce of an F1 car, and the Peugeot 208 T16 Pikes Peak can sprint to 62mph in just 1.8 seconds, 125mph in 4.8 seconds and 150mph in 7 seconds.
After his first drive, Loeb said, "I've never driven anything that accelerates so fast! In the lower gears, a Formula 1 car doesn't deliver maximum power. With the Peugeot, though, it's bang, bang, bang as you move up the box from standstill. Thanks to its four-wheel drive transmission and turbocharged engine, its pull-away performance is phenomenal! You find yourself in sixth gear at 240kph in no time at all!"