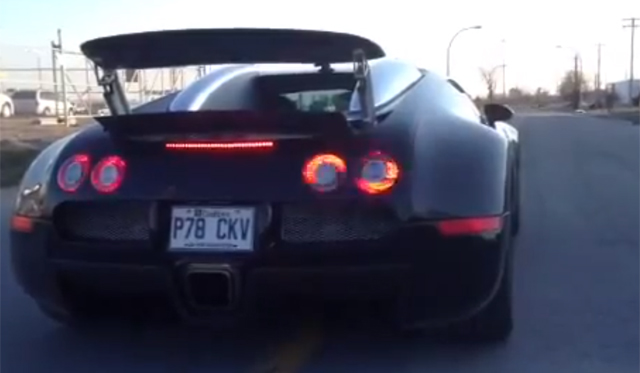 A video depicting what is speculated to be a Bugatti Veyron customised to the tune of 1500hp has just been released online showcasing the car spinning all four tires under hard acceleration.
Tuning the Bugatti Veyron in a performance sense has long been a taboo prospect among the world's best tuners with the most renowned Bugatti Veyron tune by Mansory predominantly only featuring moderate exterior and interior and slight engine modifications.
http://www.youtube.com/watch?feature=player_embedded&v=LSoJyNhyXVo
Nevertheless, if the reports are accurate then this Bugatti Veyron could very well be the world's fastest and certainly makes for an entertaining video!